The Following Article is for AbacusLaw version 23.35 and higher
The APX Disbursement report lists all withdrawals or payments made to your bank account through Abacus Payment Exchange (APX) for a selected time period.
To open the report, in Abacus Accounting select Reports > APX Disbursement Report.
For Report Period, select a date range, and click Run Report.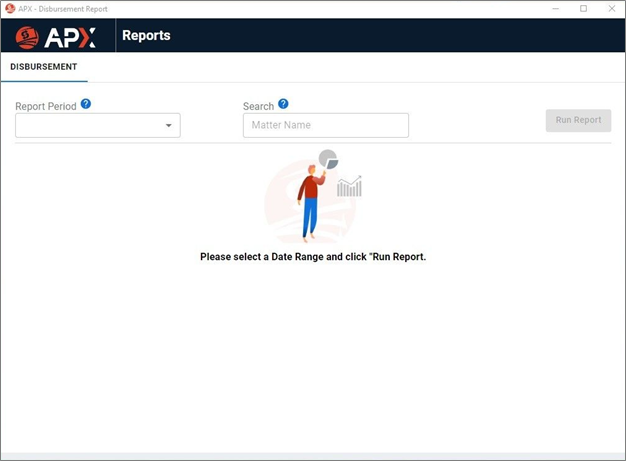 The APX Disbursement report opens.