The Following Article is for AbacusLaw version 23.35 and higher
When multiple trust checks are entered, they are deposited together in a batch. For some clients, this might be inconvenient. Also, a trust check in a batch cannot be deleted individually.
The Print and post each check separately check box was added to the Print Trust Checks window.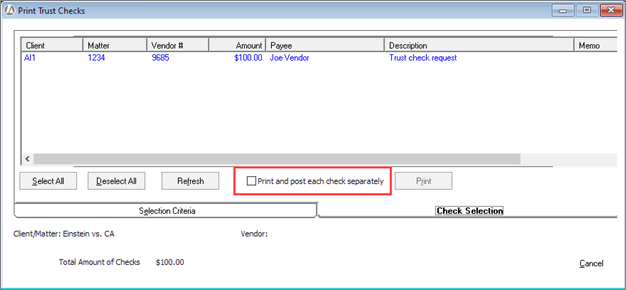 When checked, each trust check entered will be printed and posted as an individual transaction. If it needs to be deleted, the trust check can be deleted individually when printed and posted separately.