The Following Article is for AbacusLaw version 23.35 and higher
A new Timekeepers Billed Hours report was added to Abacus Accounting. To access the report, select Reports > Productivity > Timekeepers Billed Hours.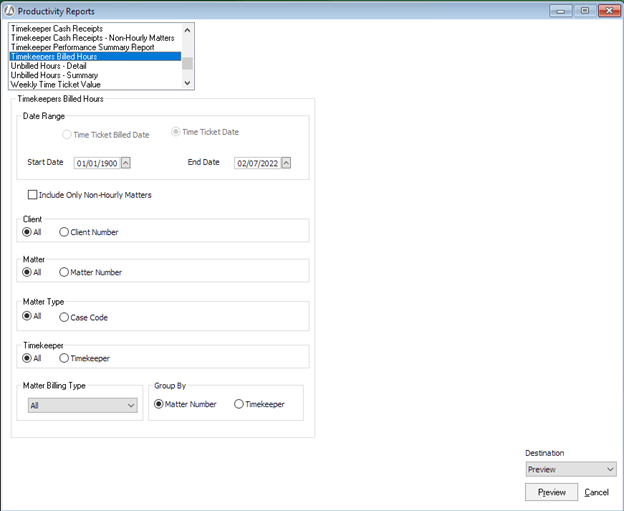 The report listed hours billed by timekeepers. The following criteria can be set for the report:
Date range
Include only non-hourly matters
Specific client (or all clients)
Specific matter (or all matters)
Specific case code (or all case codes)
Specific timekeeper (or all timekeepers)
Specific matter billing type
The report can be grouped by matter or by timekeeper.