The Following Article is for AbacusLaw version 23.35 and higher
After printing AP checks, a message now displays asking the user if the checks printed correctly.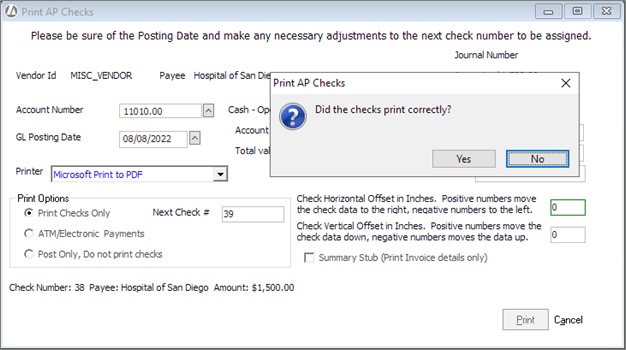 If the user clicks Yes, then the message closes and the process continues.
If the user clicks No, then all checks printed in the session appear listed in a window. Users can highlight one or more checks and click Reprint Selected Check to reprint them.
Checking Keep the same check number(s) reprints the check with the original check number. If not checked, the next check number is used.