Update for Lacerte 2022
Important Please Read
All OfficeTools users will be required to update at the same time. In the event, a user remains on 3.8 or an older version they will not be able to log into the program until the 3.10 update is applied. In order to minimize any negative impact make sure everyone in your office is able to update at the same time.
Summary of Changes with 3.9
Performance Improvements
Compatibility with Lacerte 2022
Portal Email Notification Improvement
Year folders for Portal users
3.10 Update
Lacerte Integration Change
In this update the Lacerte integration authenticate has changed. In order for the integration to sync contact changes a new option, "2022 Lacerte Compatibility" ,will will need to be enabled before logging into OfficeTools. This option will force the Lacerte login page to appear, please login to Lacerte. If you are not using the integration with Lacerte please ignore this option.
*If this option does not appear on the login page it may not be enabled or licensed for your firm.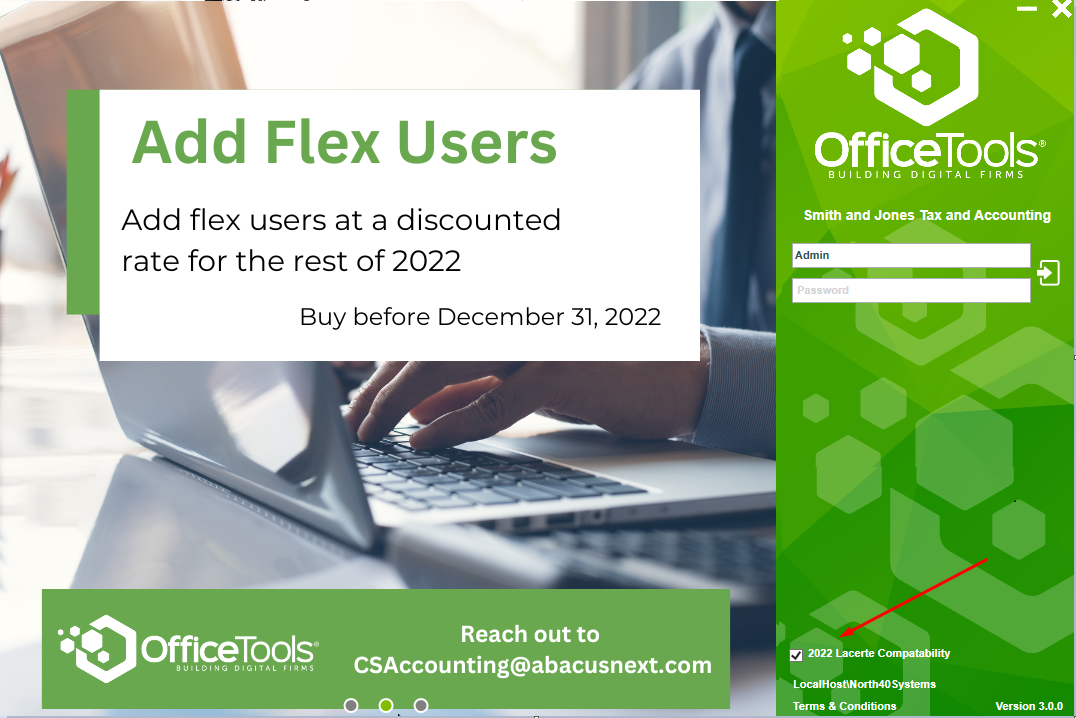 Portal Email Notification for Document's
When a portal user uploads many a email notification is sent for each individual document. This feature has been improved to so that one one email is delivered and it will include the name of each document(s) uploaded all at once by the portal user. This will reduce the amount of emails received for document uploads.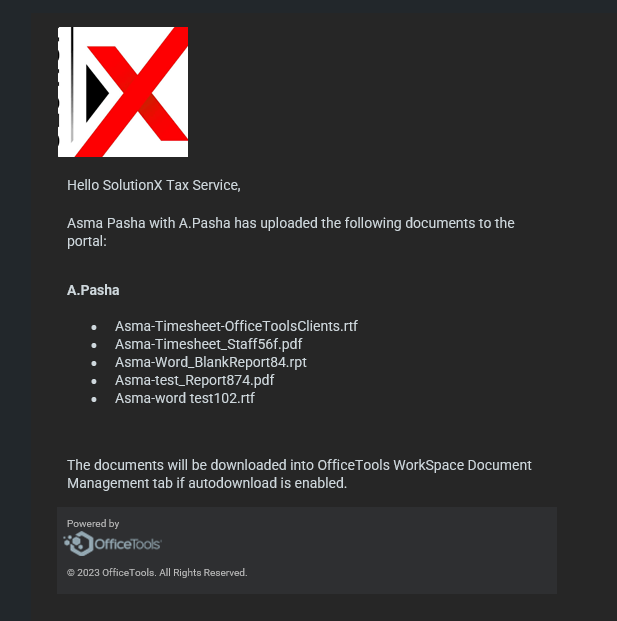 Year folder on Portal
Back by popular demand! Clients can now organize their documents by year via the portal. Portal users will notice a new "year" option when uploading a document This will place the document into a year folder. This is a great addition to the portal for users to manage and organize their documents. If a OfficeTools document is associated to a year and is upload to the portal it will automatically create the year folder for the portal client.

The Portal user will also notice a move option to move the file to a year folder.