Go to Firm Settings --> Custom Fields and Intake Forms --> Custom Fields.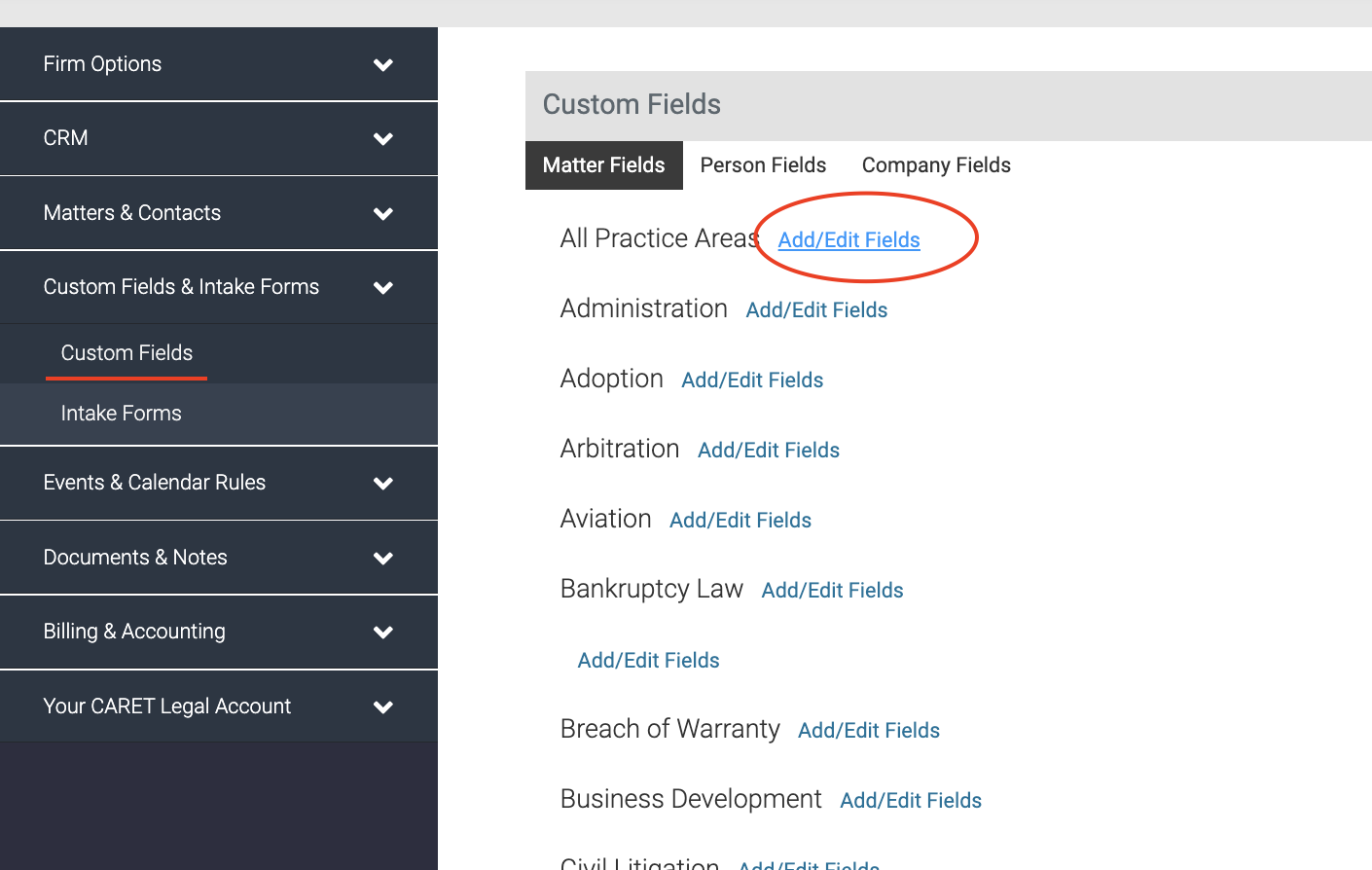 Locate the practice area you wish to edit and select Add/Edit Fields.
This will open a module with the existing fields which can be added to, edited, or delete.
To Delete a field, hover over it with your cursor and click on the minus sign.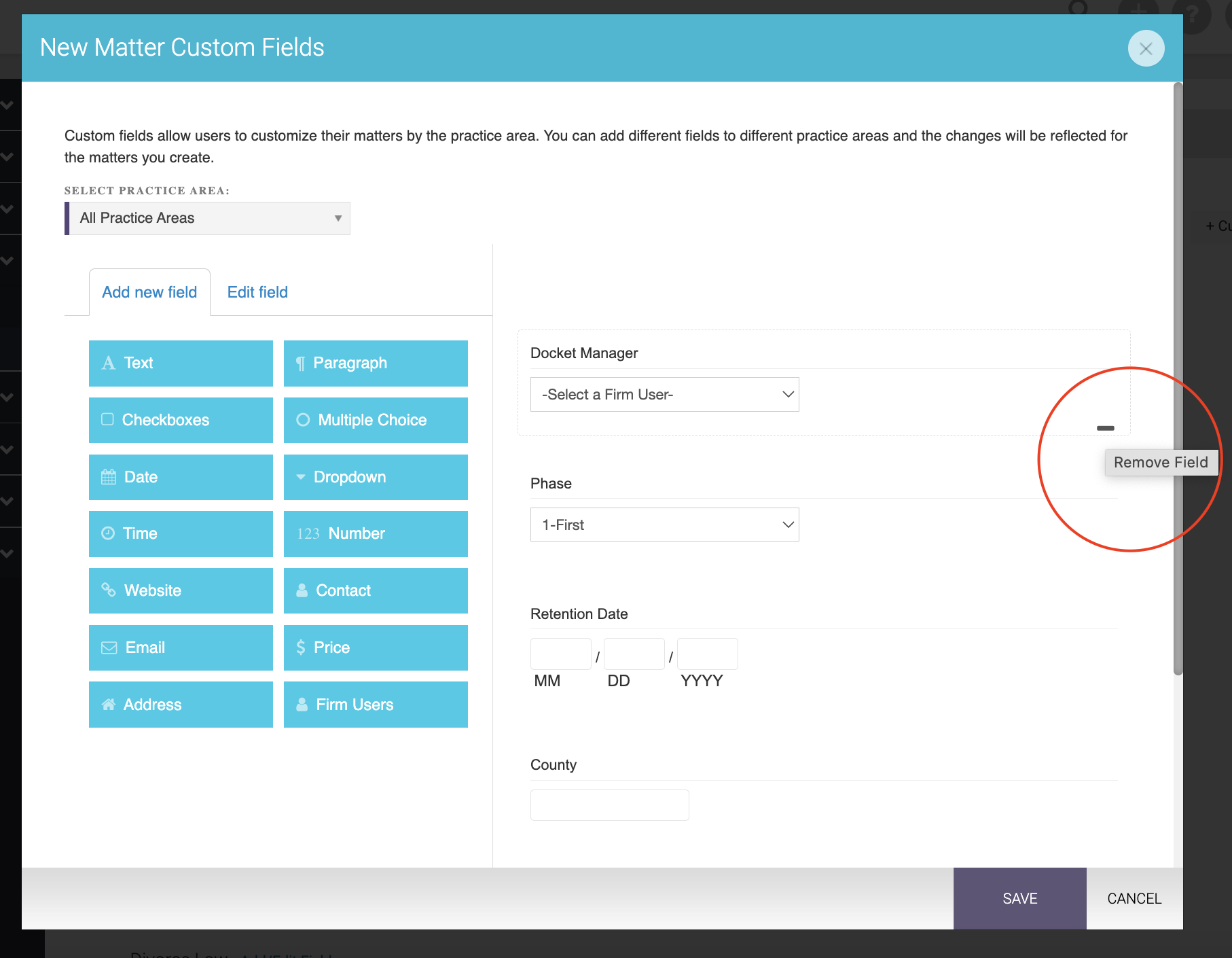 This will delete that field from all existing matters, as well as new matters moving forward.

If you edit the information within an existing checkbox, multiple choice or dropdown field, the original data will be maintained in existing matters that use that field for historical purposes.

Custom Fields are dependent on the Practice Area. If the Practice Area is changed, the fields available will change accordingly. Any data originally assigned to those fields will be hidden and only accessible if the Practice Area is changed back.