1. Browse to C:\Program Files (x86)\Office Tools\Database Backup and select BackupSettings.exe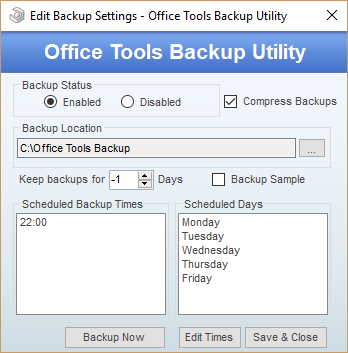 From here you can select the folder that you want to backup to, the set times/days to conduct backups, and how long you want to keep the backups for.
Please note: The Backup Utility tends to work better if you select a local drive to backup rather than a network drive
At this point, you are finished with the installation of the server and can move on to the Workstation Installation.