This error is triggered when the catalog files indexes are corrupt or missing upon AbacusLaw by CARET startup.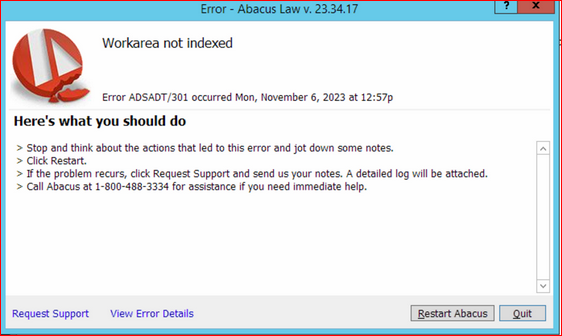 If the client doesn't have a fixed version of lawwin.exe, follow these steps as a workaround:
Close AbacusLaw by CARET.
In the C:\Abacus\settings folder, delete all files with "catalog" in the filename.

Open AbacusLaw by CARET. The missing files will trigger AbacusLaw by CARET to download catalog files again and refresh the indexes. This should allow access once again.
A fix for this issue has been implemented in ADS 23.34.26 and PG 23.37.22.