The Customer Account Portal allows you to administer your account with the following functionality:
Account
Update Payment Information

Pay Invoices

View Invoices (this only shows Invoices from 2017 and later)

Update Company Information
Support
Log Support Tickets

View Support Tickets and History

You can change the filter on the list of existing tickets by status
Products
View Products

View APC Server Details

Setup APC Client Groups
Add/Update Contacts
Available for the Portal Manager only (PPOC).

You can grant Portal Manager access in the Portal in

Contacts

> set the Role to one of:
Portal Manager = Full Access

User = Access to his own cases, Products, his own profile and can see company information

Account User = Access same as User, plus see all Invoices and Make a Payment

None = no access to the portal
Set APC User information (if you click the orange bar to create a ticket, the system will pre-populate the ticket with the information we need)
Update Portal Profile
Click your name in the top right corner

Reset password for the Portal

Add two-factor authentication to Portal access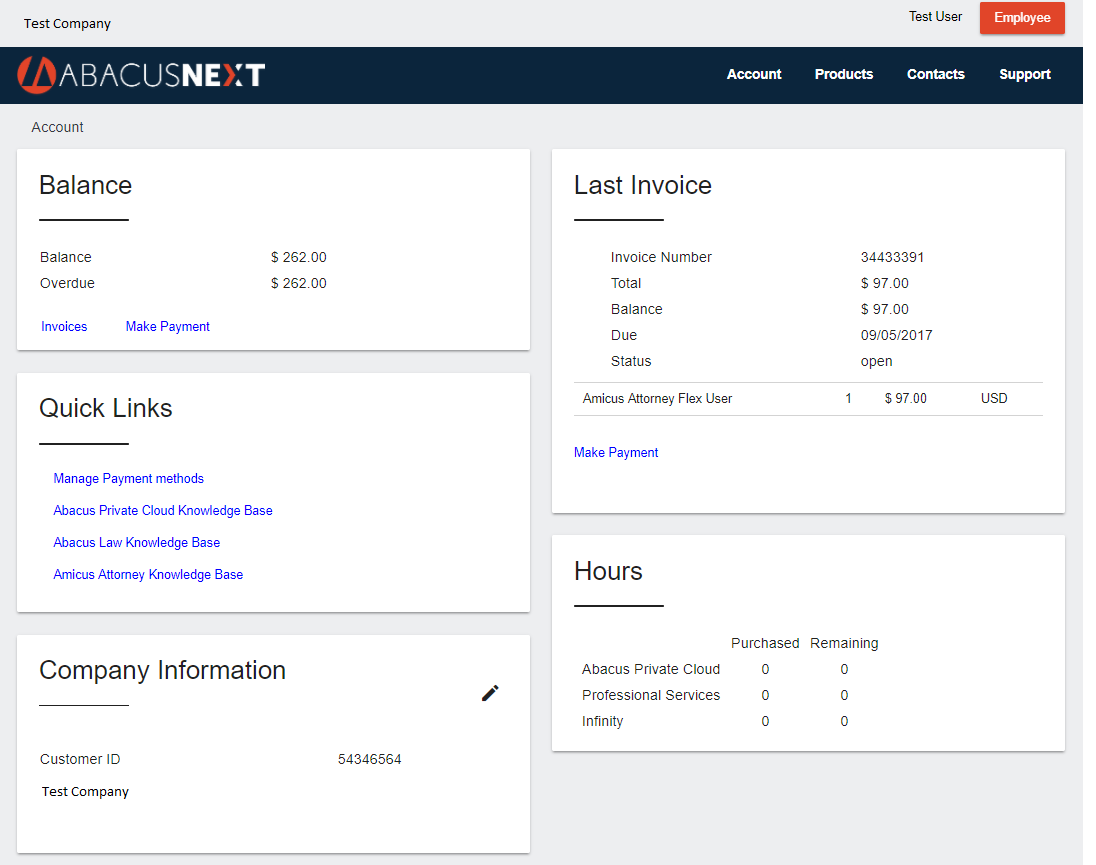 You can always reset your password by clicking the Forgot Password link. If this does not work, call client services to see what email address we have on file for you.
Simply log into https://portal.abacusnext.com and get started today!