INTRODUCTION:
Task Manager is a tool that allows you to view your system's processor, memory, network, and storage resources. Additionally, it can be used to see what programs are currently running and allows you to force close an application when it becomes unresponsive through the normal interface.
APPLIES TO:
APC Staff users who wish to view system resources or close a frozen application.
REQUIREMENTS:
You must be a staff user to be able to access the task manager. Collaborative users do not have this access.
PROCEDURE:
You can access the task manager anytime by right clicking on your taskbar.

When the menu appears select Task Manager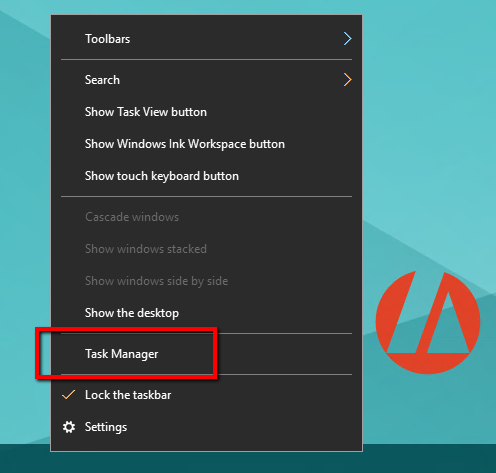 Once Task Manager has been loaded, select the application you wish to close and then click on the End Task button on the lower right.