INTRODUCTION:
In order to connect to your cloud services, you need to use a program developed by Microsoft called Remote Desktop Connection. This application is included with all Windows installations and just needs to be configured with the credentials supplied by Abacus to work.
APPLIES TO:
All users that wish to access their Abacus Private Cloud.
REQUIREMENTS:
Your multi-factor authentication (MFA) has been configured.
(If you have a gateway address, you are required to use MFA)
PROCEDURE:
Once you have been given credentials, you need to create and configure the Remote Desktop Connection shortcut.
To do this click the Windows Start button, type Remote Desktop Connection, click to load the application.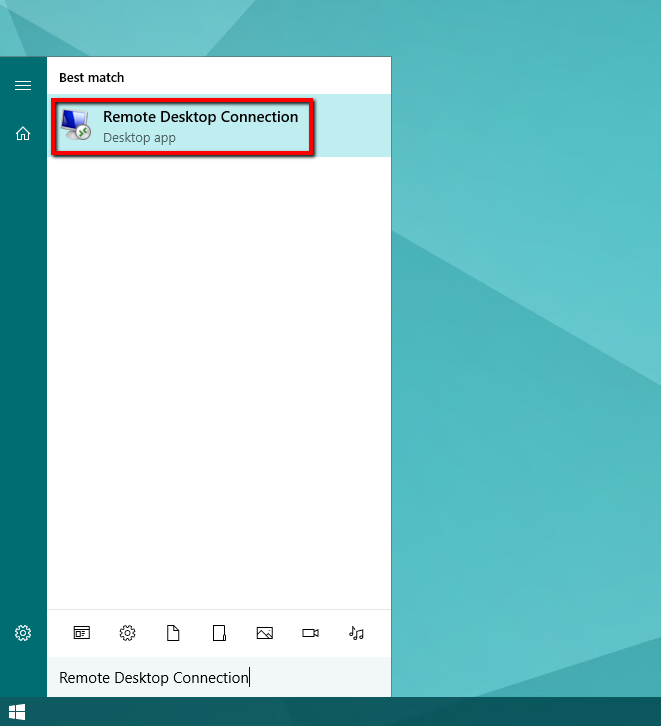 Once the application has loaded, click Show Options.
Type in the server address and your username in the following fields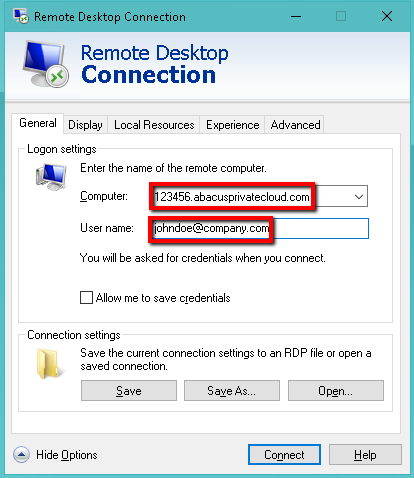 If you have been given a gateway address then you need to configure that in the Advanced tab and then click on the Settings button.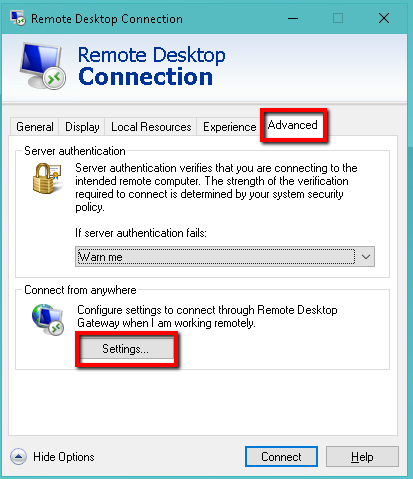 Configure the server name with the gateway address provided. Make sure to uncheck "Bypass..." and then check "Use my RD Gateway credentials..." as specified below. Click OK.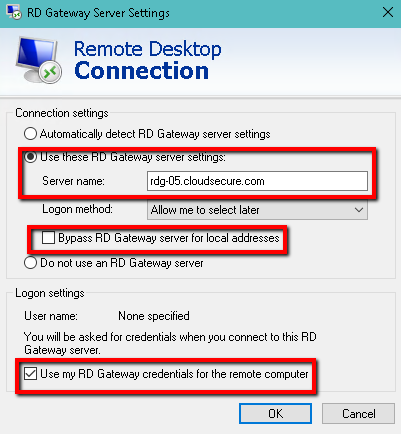 Click back to the General tab and click the Save button.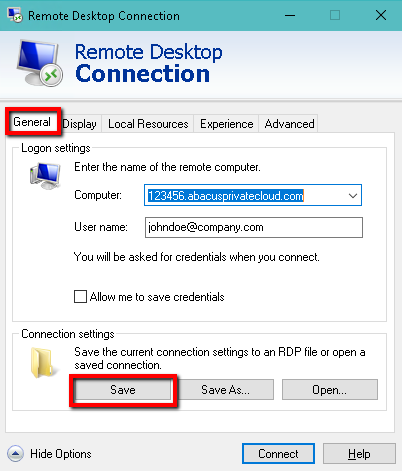 Select "Connect" and you should be able to access your cloud server.