If documents are showing as "Missing" in the modified column, ensure the document path is identical to the OfficeTools document path listed globally and the path is accessible from the computer that is experiencing the issue.
1. Check the OfficeTools document path by going to Setup > My Company > Information and Settings > Documents > Folder Options.
This is the path where all of your OfficeTools Documents reside.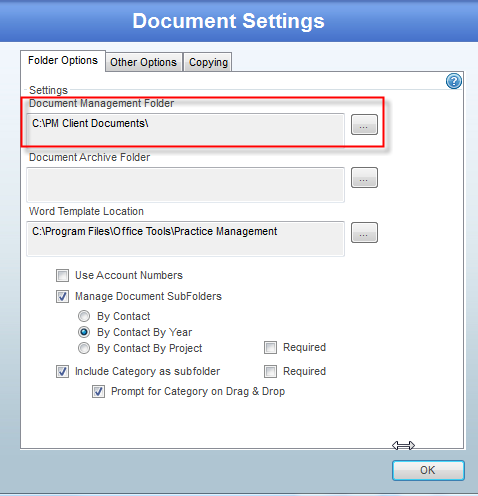 2. Navigate to the file path using windows explorer. If you are unable to you are either not mapped to the network drive or you do not have rights/permissions to see the mapped drive or path. You will need to have your IT configure your computer.
Please note, documents will need to be in a shared location in order for everybody in the office to access them.