Being unable to sync to QuickBooks is typically caused by a file path mismatch, QuickBooks Certificate or having multiple QuickBooks files open.
1. Verify that the file path within OfficeTools and QuickBooks match. Within OfficeTools navigate to Setup>My Company>Information and Settings>Integration>Quickbooks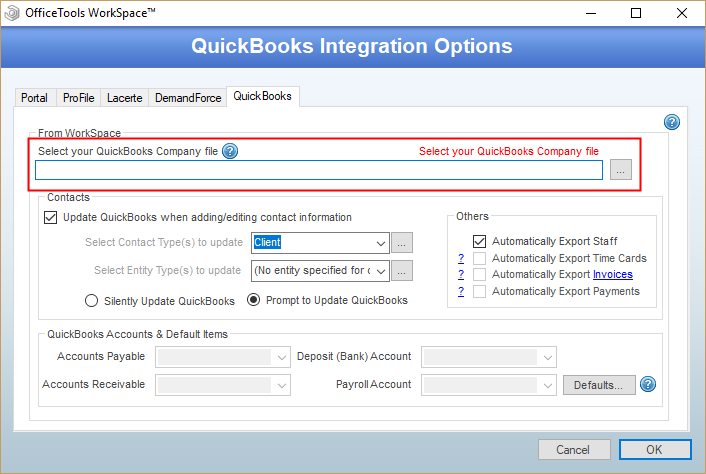 Please note: This has to match the QuickBooks Path for which file you are opening. This can be verified within QuickBooks by selecting File>Open Previous Company. The path listed here and the path within OfficeTools need to match exactly.
2. Check the QuickBooks Certificate for OfficeTools. Navigate to Edit>Preferences>Integrated Applications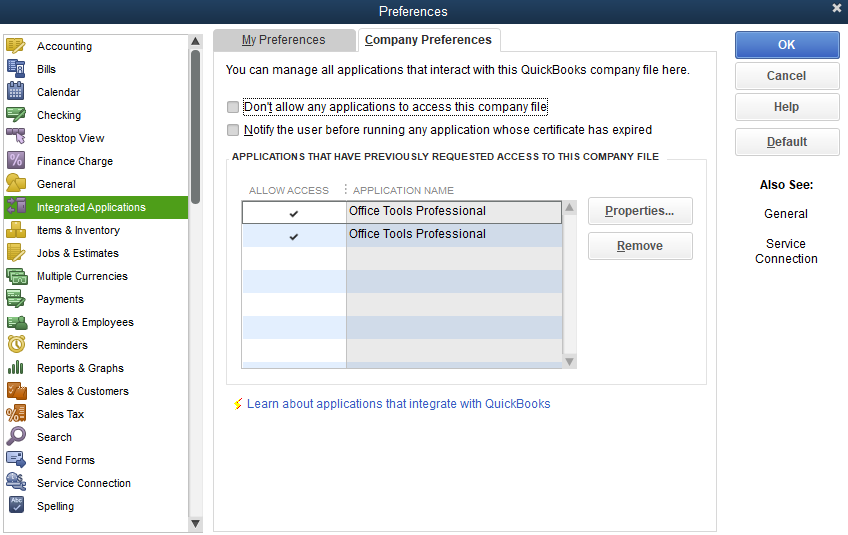 Please note: Ensure that Don't allow any applications access to this company filebox is unchecked.
As you can see above, there are two Office Tools Professional Certificates. There should only ever be one listed. In this case, it is recommended to remove all Office Tools certificates and establish a brand new one.
Establishing a Quickbooks Certificate for OfficeTools
1. Login to QuickBooks as Admin and set the company file to Single User.
Navigate back to the QuickBooks Integrations menu as in Step 1. (This will prompt for the Certificate)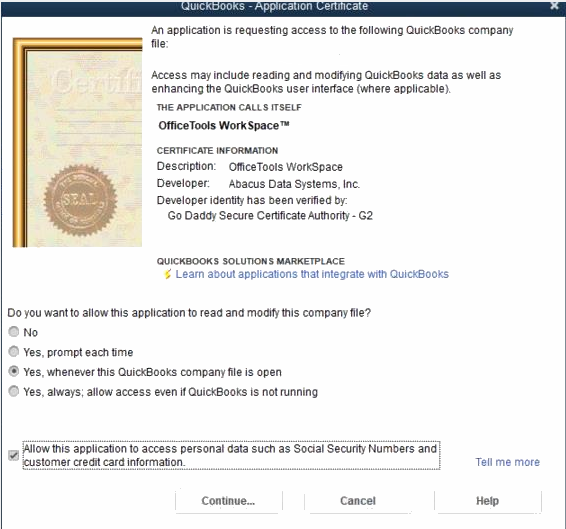 Select whichever Yes option you decide (Most users select Yes, whenever this QuickBooks company file is open.
If you are going to sync contact information it is recommended to select the bottom checkbox for Allow this application to access personal data such as Social Security Numbers and customer credit card information.