officeIf you have recently changed your Billing Rates but would like them to reflect the new rate on an earlier date, you can update un-invoiced time cards.
1. Go to Setup> Billing> Billing Rates.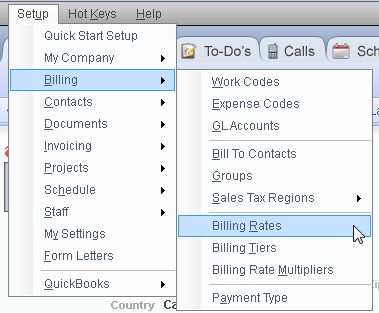 2. Select Update Time Cards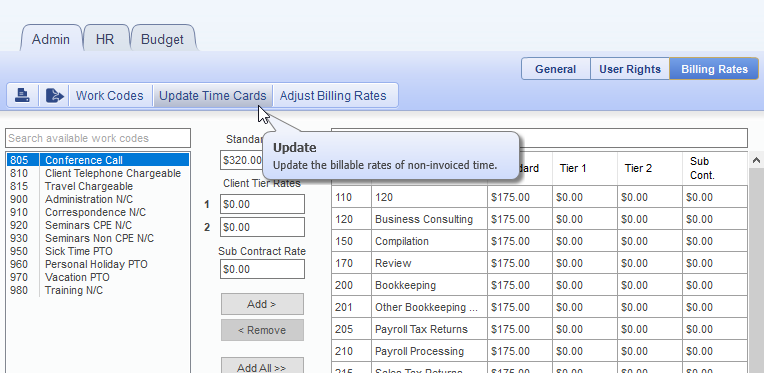 3. Choose your filters for the time cards that you would like to update.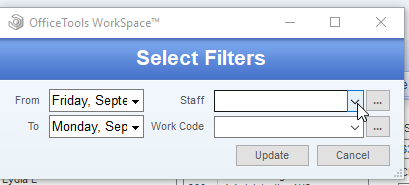 Adjust the date range going back to the first day you would like the new billing rates to take place. Select and work codes you would like to update.
Please note: You can select multiple work codes or staff by clicking the ellipsis box to the right of the drop-down menu.
4. Click Update
This will ONLY update timecards that haven't bene Invoiced yet.