How to Disable Deleting a File.
If a firm member accidentally deleted a file. Amicus Firm Administrator can disable deleting a file feature.
Go to Options, My Preferences Select Security Password Uncheck "Permitted to delete client files".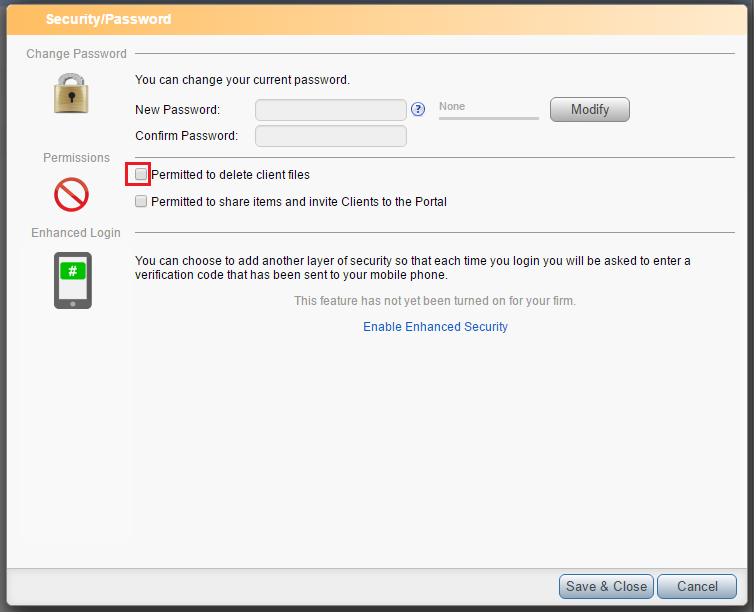 Amicus Administrator can also enable/disable certain firm members to delete Client files.
Simply Go to Options, User Management. Click on the Firm member's name, Select Security password.
Check/Uncheck "Permitted to Delete Client Files"