When the firm first starts using Amicus Cloud, the Amicus Cloud administrator, and billing users and supervisors, can enter startup balances (Accounts Receivable, trust, and general retainer) for each open billable file that they may access. This will enable the firm to accept payments and send reminder statements for files that were already open at startup, without needing to create historic time entries, expenses, bills, general retainer payments, etc.
Click on the Billing tab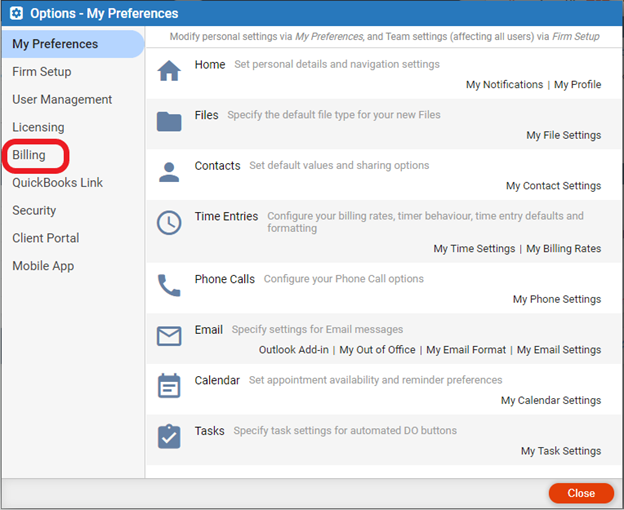 2. Click Opening Balances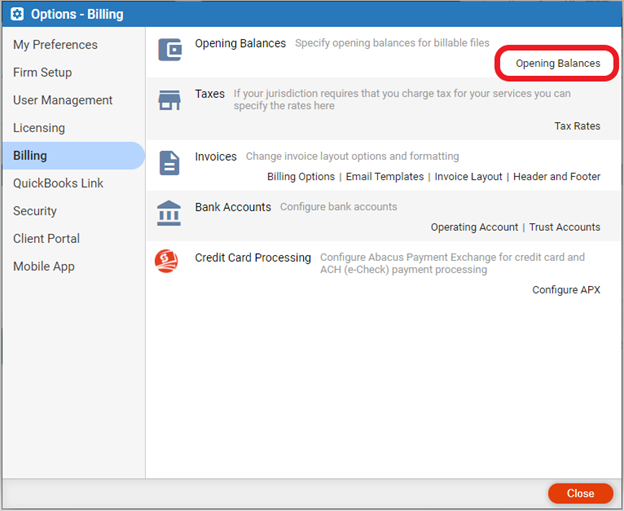 The Opening Balances window lists all open (non-closed) billable files
3. Select a File and click Edit
4. Edit the balances as appropriate: Fees, expenses, taxes, general retainer, and trust.
A/R (Accounts Receivable): You should choose the date of the last invoice created on the file.
General retainer and trust: You should select the startup date or the date of the last transaction that affected the balance.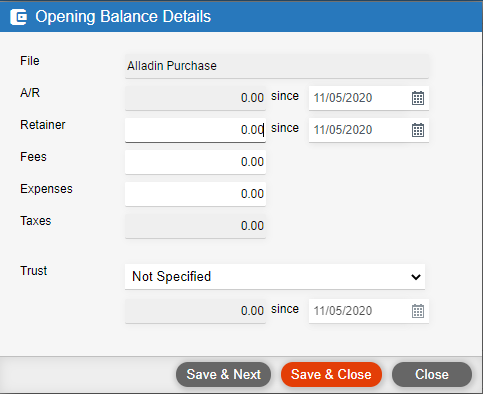 How these opening balances will appear
A/R amount: Appears as an "Opening Balance" invoiced bill on the file, and the general retainer amount will appear as an "Opening Balance" payment.

Trust amount: Appears as an "Opening Balance" trust transaction in Trust tab within a file.