You can change the credit card used for your Amicus Cloud monthly subscription at any time.
1
Open the Amicus Cloud Options (Gear icon)

2
Click the License tab and select Update Licensing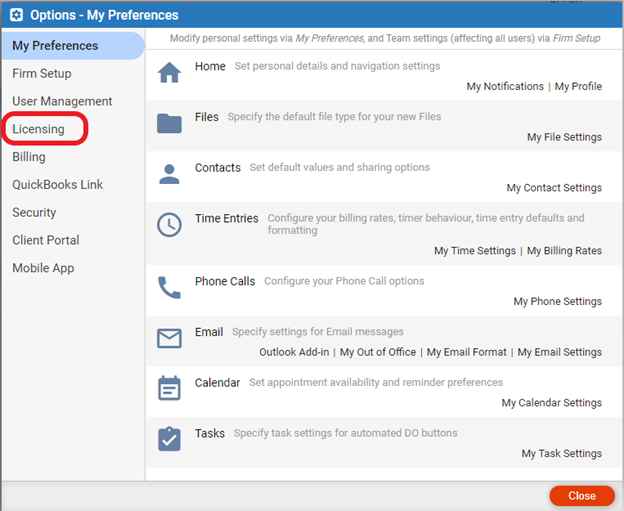 3
Click the 'Update Subscription' button.
4
Fill in the necessary credit card information (note the card number is not saved on file)
5
Click authorize the charge.
The credit card information will then be updated with the merchant bank for the subscription. The new credit card will not be run immediately but will be charged on the next renewal date of the subscription.