Tags: billing
---
This is represented with at time entry that contains file, duration and with Billing rate with 0.00 value/amount.
See steps below. If an Amicus user would want to process an list of time entries to change its Billing rate to something else.
1
Go to Billing tab
2
Select Time, Fees & Expense
3
Select the Time entries to change
4
Click on Tools > Mass Time Entry Change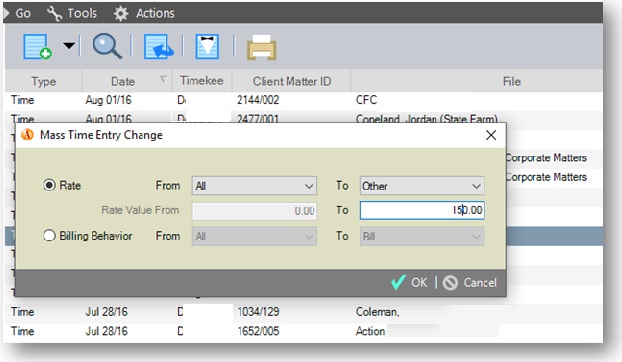 5
Select Rate
6
Go To Rate Value to
7
Enter the new Billing rate amount
8
Click OK
Note: The changes will only be applied on the time entries selected.