Tags: client portal
---
Re-sending a Client Portal Invite to an External Client
1
Access the file
2
Double-click the green (active) Portal icon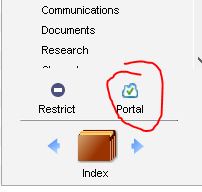 3
Double click the client's name

4
Remove the check box by Allow the contact access to the portal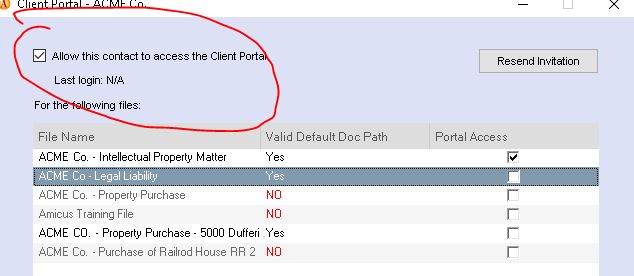 You will receive the following warning.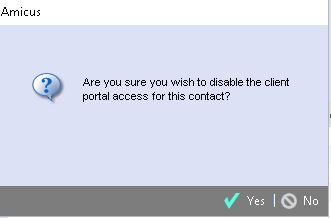 5
Click Ok and then OK again to exit the screen
6
Save and Close the file

7
Open the File
8
Select the Portal icon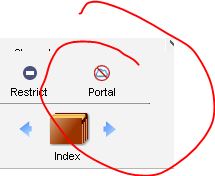 9
Double click the Client's name
10
Select to Allow access and check off the files you wish to share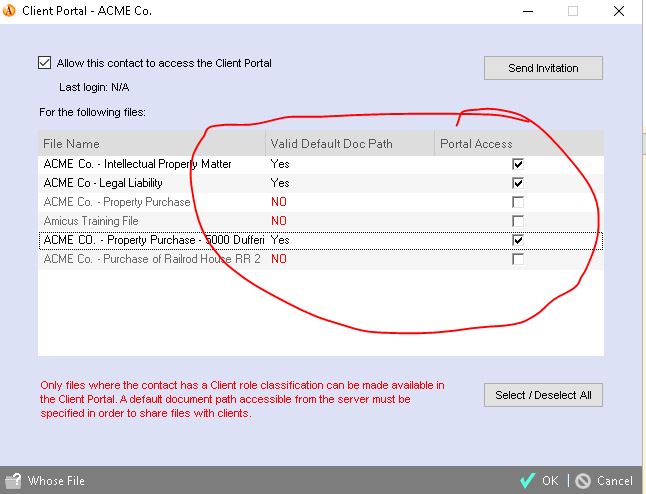 Files that say NO to the valid Default path will not be sharable for any documents
11
Select the checkbox beside Allow access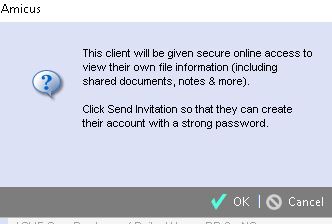 12
Select re-send Invitation
An email will be auto-composed to that client's email address and will remain in your Outlook Drafts folder until you choose to send it.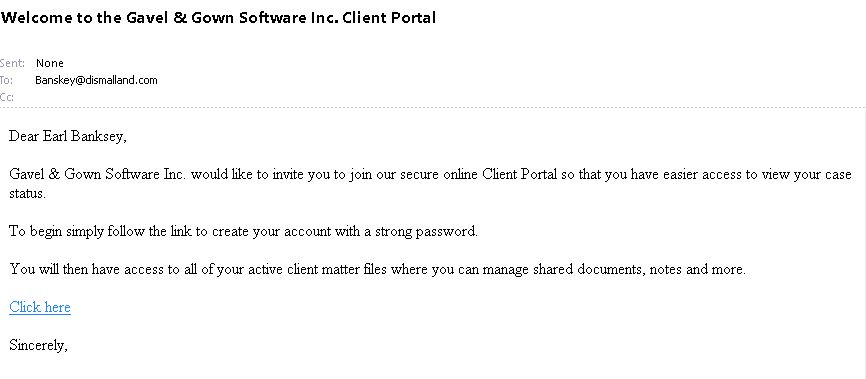 13
Please note that Abacus Next\Gavel & Gown does not have any ability to change\re-set passwords for your clients or re-send invites. This will have to be done by someone at the firm.
For more information on Client Portal please review the video link below:
Amicus Client Portal Amicus Client Portal