Tags: Amicus Premium
---
Amicus Premium Billing does not permit users to remove or delete an invoice when it recognizes subsequent Bills for a File.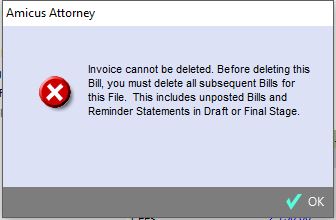 To Review Bills created on a file.
1
Select and Open the File > click on Billing > Bill
2
Set the Bill Detail window to Show: Outstanding
3
Set filter On Date From and To accordingly to show all posted bills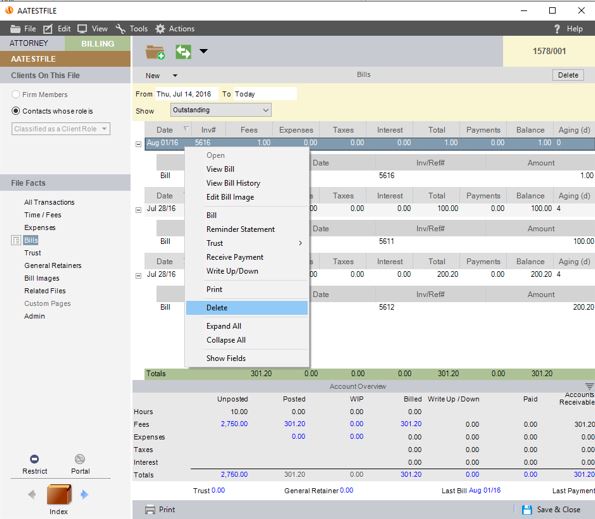 4
Select the subsequent bills created
5
Right click and select Delete to remove the bill.