How to Confirm Auto-Discovery is Enabled on my Exchange / Hosted Exchange Account?
---
Unsure of whether or not your Microsoft Exchange, or Hosted Exchange, Account has Auto-Discovery enabled? If you are using an Amicus Hosted Exchange Account, you need not worry. We have made sure Auto-Discovery is enabled on the Amicus Hosted Exchange Server. However, if you are using your own in-house Microsoft Exchange Server, or if you use another Hosted Exchange Provider, for your Account to be able to work with Amicus Cloud, the Auto-Discovery feature must be enabled.
If you are unsure whether or not it is, please see the following steps to help you determine this :
1
Please click on the following Link : https://www.testexchangeconnectivity.com/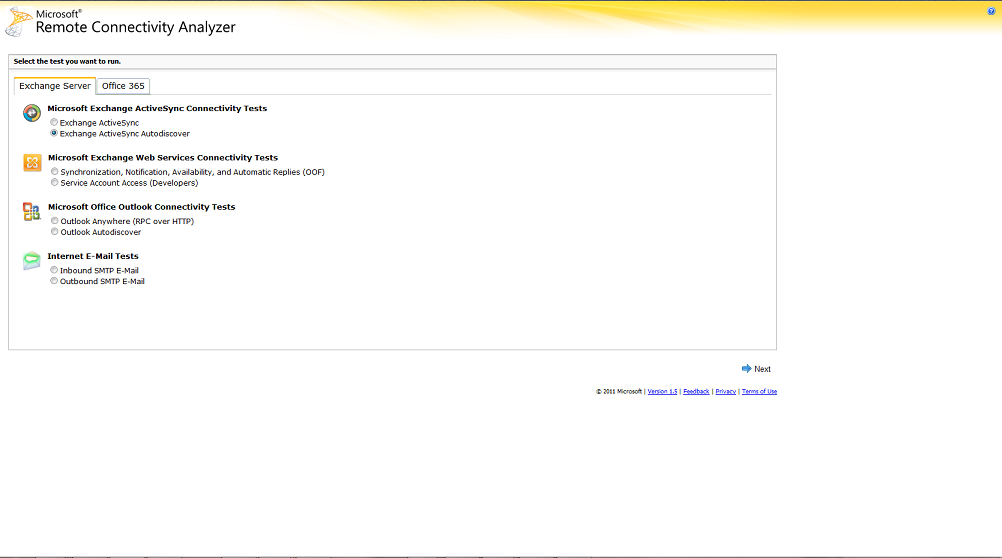 You should see the above website, please make sure you are on the Exchange Server tab.
2
Please see the first section, titled Microsoft Exchange ActiveSync Connectivity Tests, and click the radio button to select Exchange ActiveSync Autodiscover.
3
Click Next, and you should now see the following screen :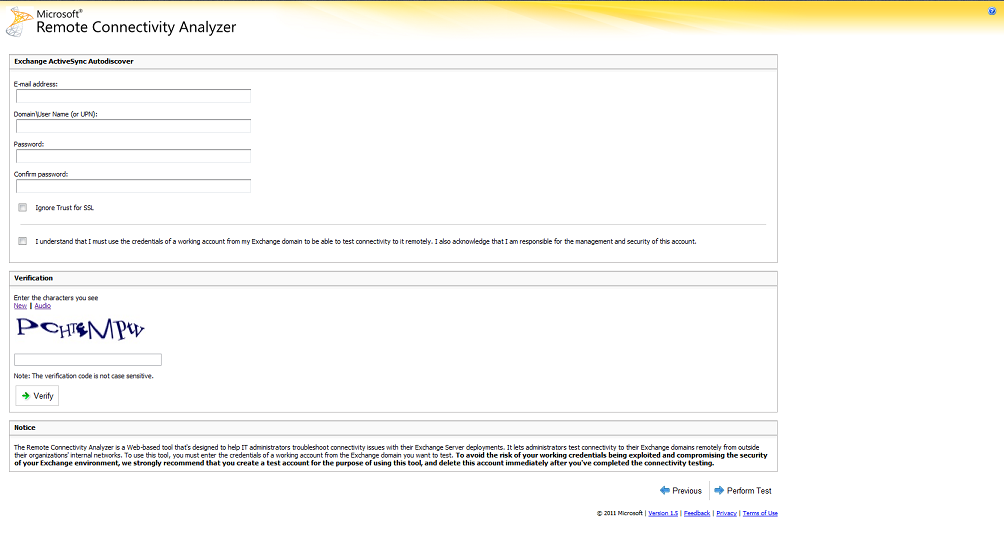 4
Please enter your Email Address, Domain \ User Name (if you have this info, if not add the users' email address to this field as well), input your Password and Confirm Password, then input the Verification Code and click on Perform Test.
5
After clicking on Perform Test, you should now see the following screen :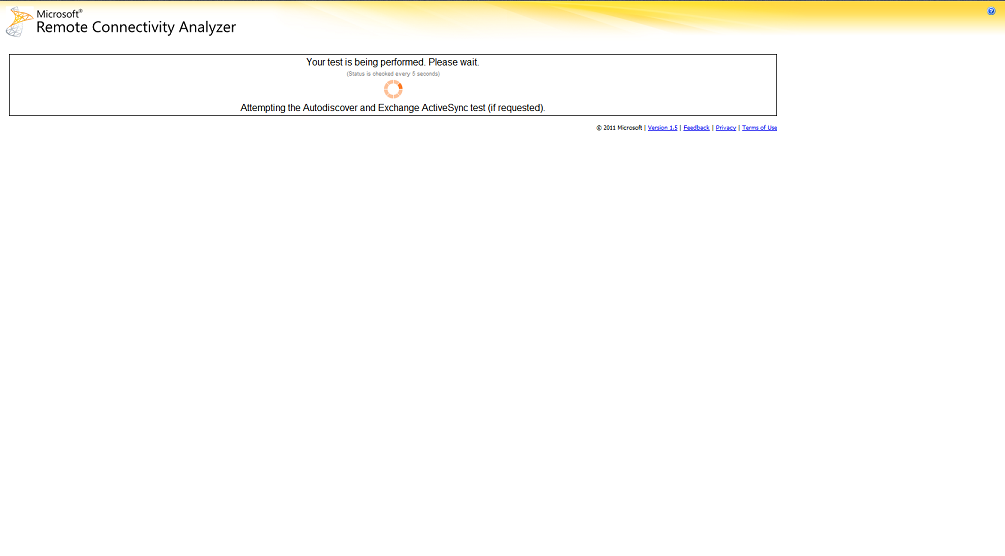 6
If your Exchange Server / Hosted Exchange Server has Auto-Discovery enabled, you should see the following screen :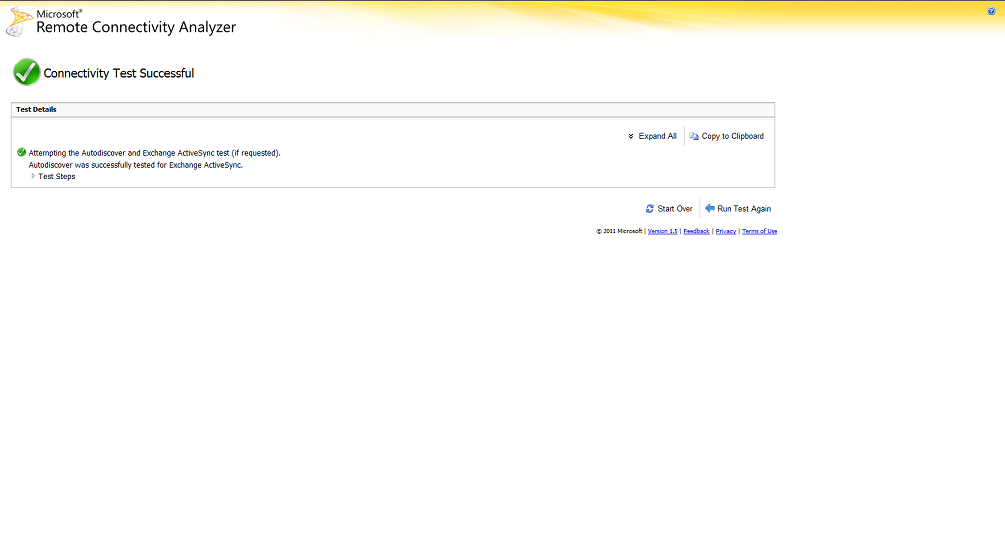 7
If your Exchange Account passed this test, you should be OK to proceed to setup your Amicus Cloud account with this Exchange Account.
8
If your Exchange Account failed this test, you should see the following screen :
We recommend you review the results of the Test Steps here, and consult with your Internal IT Tech (if you have in-house Exchange Server) or your Hosted Exchange Provider (if you use a Hosted Exchange Service) to resolve the issues detailed. As well, have them ensure that Auto-Discovery is enabled, so that Amicus Cloud will be able to link to your Exchange Account.