Tags: Amicus Premium
---
Entering startup balances: Billing Users and Billing Supervisors can enter Startup Balance transactions for each File as applicable: unbilled time/fees and expenses, trust and general retainer, and Accounts Receivable. These transactions contribute to the balances as of the Startup Date.
1
Go to Office. Click on Billing tab
2
Click on Startup dropdown list. Select General Retainers
or From Actions > Startup Balances > General Retainer, enter a Receipt for General Retainer on a Client's Open Billable File(s).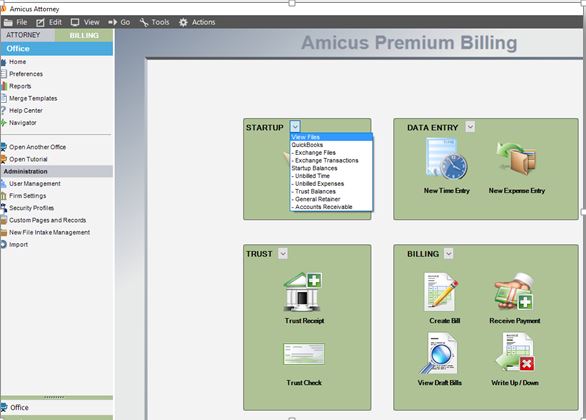 3
Select a File and click OK.
4
Enter the Trust Receipt details: Trust Bank Account, Receipt Number (optional), Date, Client, Amount, Payment Type, Check Number (optional), Description, and File allocation (optional, if the Client has multiple Files).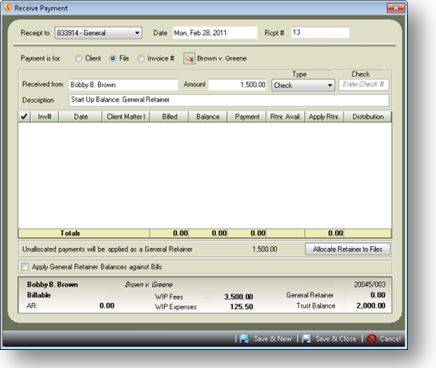 5
Click Save & Close or click Save & New. if you wish to immediately enter another Payment Receipt for General Retainer.
TIP: Rather than entering several Payments on a File, consider entering a single Payment to cover the General Retainer balance as of the Startup Date.