---
Posting time to PClaw results in the error that the Time entry has been rejected.
This could be caused by a few things:
There is no default task code in PCLaw and your Time entry does not contain an Activity Code.
Open the time entry in Question. Make sure that you have a default task code. PCLaw requires a task code of Billable work if there is no default task code specified in PCLaw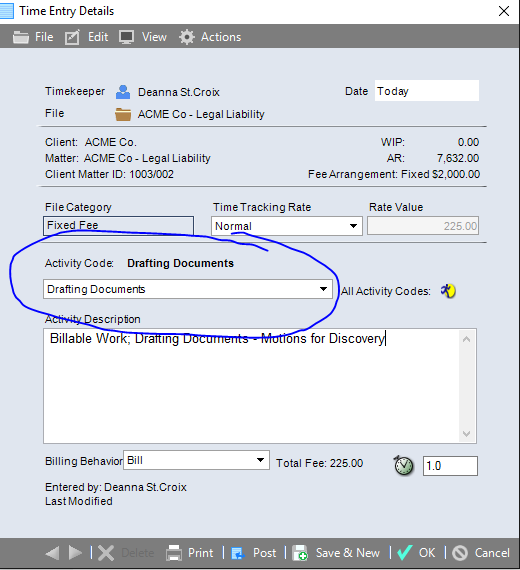 If you do not use Task\Activity Codes set up a default task code in PCLaw by following these steps:
1
Open PClaw
2
Go to Options – System Settings
3
Click on the Matter tab.
4
Select Billable Work under the task Code tab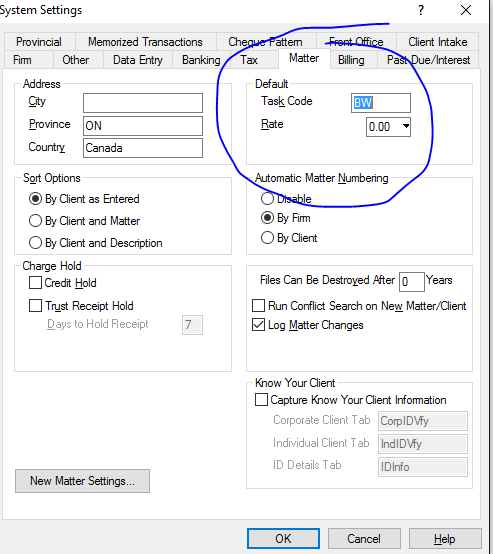 PCLaw requires this default task code be set to BW for Billable Work. Please only use this code.
The File has not been Exchanged with PCLaw
1
Open the File in Amicus Attorney by CARET.
2
Select the Admin -> Link Details
3
Select the Exchange option or uncheck the Exclude from the link and save and close the file. This will send the file to PCLaw.