---
Amicus Premium Billing is designed to accept a payment entry on an Amicus file without an outstanding invoice. This payment will be recorded as a General Retainer balance amount on the file.
The message states that Amicus does not permit a negative amount or minus amount entry towards General Retainer as it will result to a credit / negative balance.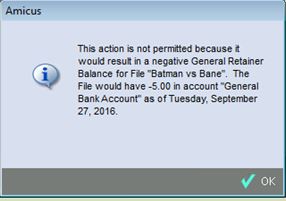 _This action is not permitted because it would result in a negative General Retainer
Balance for File [AmicusfileName]. The File would have a -#.##(amount) in account General Bank Account as of [Day,Month,Day,Year]._
(Below is a sample image of an negative amount entry on a Receive Payment window.)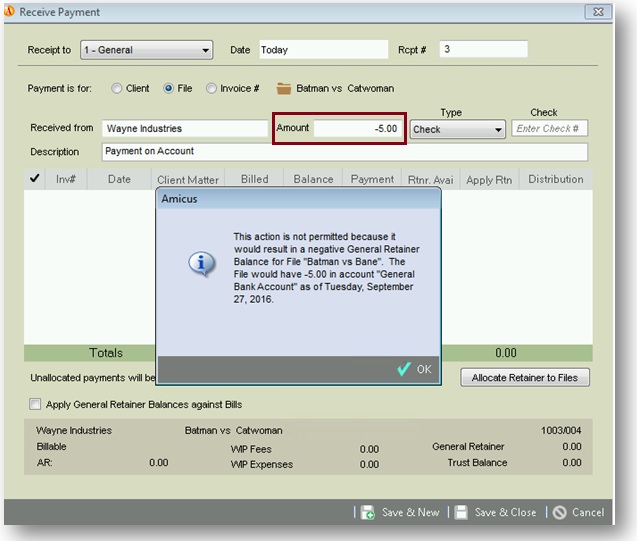 The Amicus user can make use of the General Retainer Refund feature in order to reduce and make adjustment on the General Retainer balance.
1
Open an File
2
Go to Billing Tab
3
Click on General Retainer
4
Select New > General Retainer Refund