---
1
In the Reports view of Tools, choose a category, select a report, and click Open. Or simply click the report's icon at the left, or double-click the report: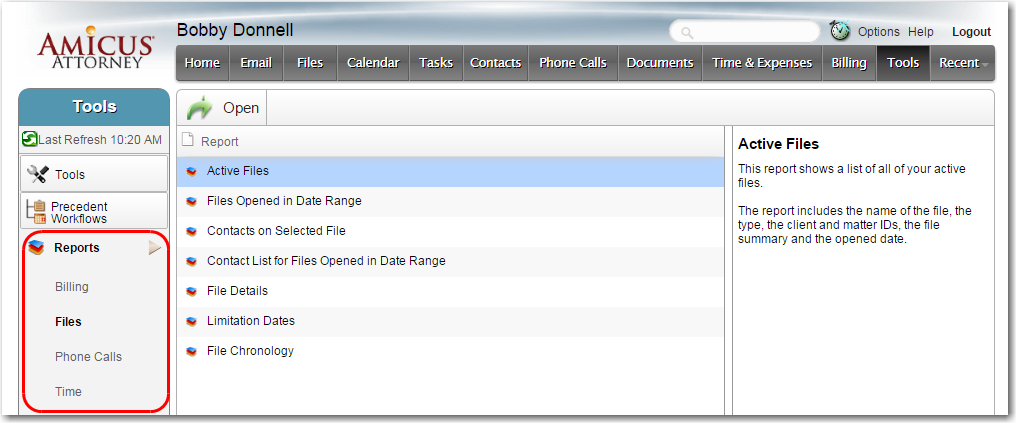 2
Filter the report:
Depending on the report, you might be prompted to filter which items the report should cover—by date range, to date, firm member, file, or bill.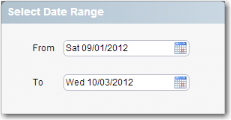 3
Results:

Sort, print, or save the report. (The PDF controls provided for navigating the report depend on your particular browser.)
Printing an appointment list
Click Print in a Calendar view to print a list of the appointments currently shown.