---
How to re-initialize your Email (Outlook)
1
Access the Office tab
2
Select Preferences top left
3
Under Links select Email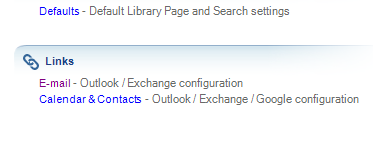 4
select Step 5
5
select the date you wish to initialize for.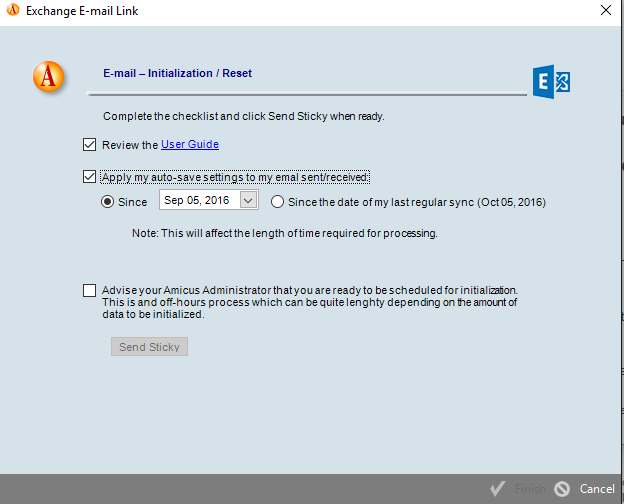 You will notice that Amicus detects what the date of your last successful synchronization was. If your intention is to pull in new emails that are not synchronizing select the option on the right "Since the date of my last regular sync". If your intention is to have Amicus auto-save older emails select a date from the Since option. Please note that this may duplicate some of your existing emails (which you can delete from within Amicus)
6
Check off the boxes
7
Select Begin Initialization
Amicus will begin to pull your email in from the date set in tour preferences above.
Once done you will receive a message that it has been successfully initialized.