Outlook task toolbar grayed out

---
Amicus Tasks Toolbar is Grayed out in Outlook and\or Word
Please ensure your current emails are in Amicus prior. If they are not reset the email link.
The following KB article assumes that you have installed and enabled the Amicus Tasks toolbar.

If the Amicus tasks toolbar icons are grayed out (not available like the above photo) please do the following:
1
Close Outlook and\or Word
2
Access Search and type in Outlook.exe (for Word type in Word.exe)
3
Right click on the Outlook\Word option shown in search and select Open File Location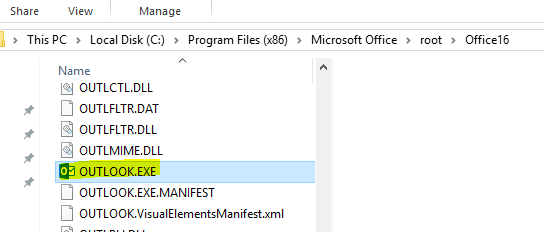 4
Right click on the Outlook.exe\Word.exe and go to Properties
5
Select the Security Tab
6
Highlight All APPLICATION PACKAGES
7
Select Edit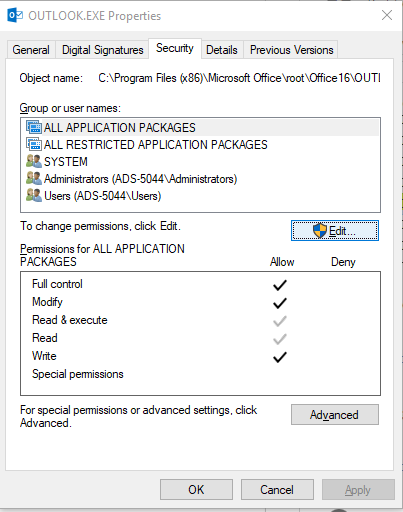 8
Check off the Full Control option and click OK
9
Give Users\Domain Users and the Local user Full Control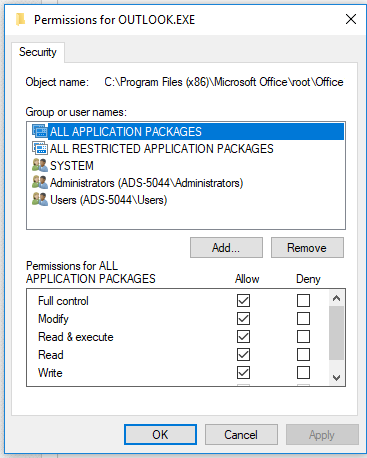 10
Launch Outlook\Word
If this does not work access the outlook.exe and right click to select Troubleshoot Compatibility. Chose This program requires additional permissions, test the task tool bar when prompted.