---
How to delete a file from Amicus
1
Open the file
2
Access the Admin – > General section
3
Change the Responsible Lawyer to yourself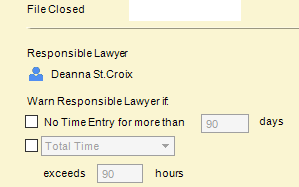 4
Access Firm Members on the top left of the file.
5
Remove all members with the exception of yourself
6
Delete the file.
You will receive a couple of warning messages. Just click OK to these.
Deleting a file removes it from the database completely. If this is your intention use these steps.