---
New timekeeper Cannot post to PClaw
When a new timekeeper has been added into Amicus they must also be set up as a timekeeper\lawyer in PClaw.
Please see PCLaw help files for how to set up a new user as a lawyer and how to set up their rates
1
Access Firm Settings in Amicus on the Amicus server.
2
Select Time – Accounting – Configure
3
Select Step 3 and navigate using the arrows until you see Timekeepers (Responsible Lawyer will be first)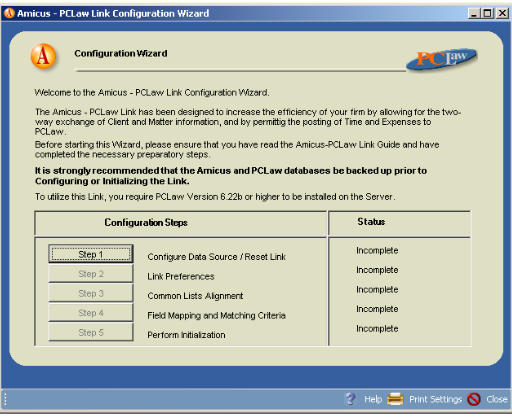 4
Map the new user on the Amicus side to their corresponding user on the PClaw side by highlighting them and select Map
5
Go to the next screen and select the Timekeeper on the Amicus side and their corresponding Lawyer in PClaw and select Map
6
Continue through the Wizard until you get to Finish.
7
Click OK
8
Have the user log out of Amicus and back in again.
9
Test posting a time entry