---
How to Apply Premium Updates for 2016
Applicable to Amicus Premium 2016
Please make a backup of your Amicus database prior to updating. You can do this from SQL Mgmt. Studio or from within Amicus.
1
Log into Amicus as an Amicus Administrator on the server
2
Select Automatically Download Updates to the Server if not checked. This means in the future new updates will be located in the Updates folder and selected administrators\users will be notified via email and sticky when an update is available. Note: Updates will be auto-downloaded but NOT applied.
You can specify users who should receive update notifications by adding them into the option below:
3
Go to Firm Settings – Maintenance – Updates and select Check For Updates Now and then Download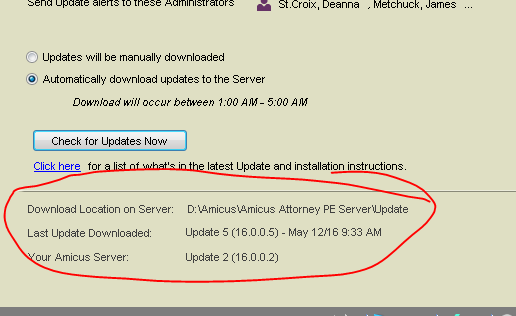 4
Please have all users exit the program completely
5
Once the update has been downloaded access the Services and stop all three amicus services

6
Go to the path specified in the Download Location on Server (circled in screen shot above)
7
Right click on the AmicusUpdate.exe and run by selecting Run As Administrator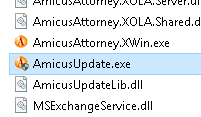 8
Once completed start the Amicus services
9
Log into the Amicus workstation again on the server
10
Have the users log in and it will auto-apply their update
11
Verify the Update by accessing Help-> About Amicus and noting the version. This will be the same version as specified in the Updates section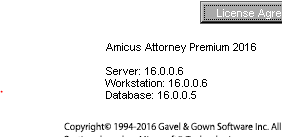 That's it!