---
Changing the Client\Matter ID of a File
When linked to an accounting package the client and matter ID fields are greyed out. This is be design. Amicus "locks" these fields down as these are the identifiers used to link with your accounting package (PClaw, Timeslips, QuickBooks). Sometimes you may need to make a change to this field, either because the client ID is incorrect or it has changed in your accounting package.
Changing the Client ID:
You must have Amicus Administrator rights to do these steps.
1
Ensure no users are posting time OR creating new files
2
Go to Firm Settings
3
Select Time – Accounting
4
From the drop down select Manual Entry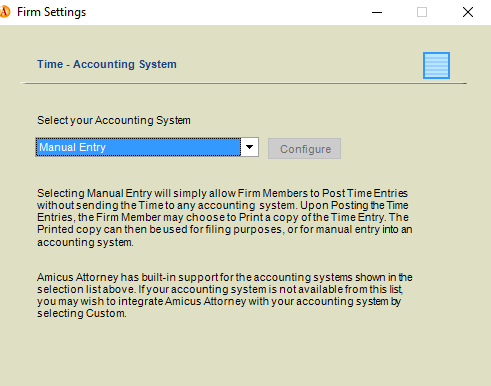 5
Log out of Amicus and back in again
6
Access the Primary Client card of the file in question.
To find the primary client access the File – Admin – Accounting.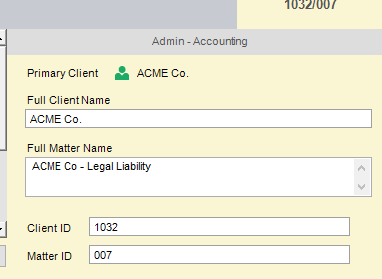 7
On the client card itself select Edit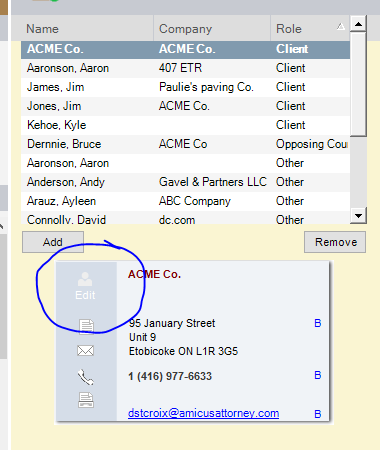 8
The Client ID field is in the Upper right hand corner.
9
Change the Primary Client's Client ID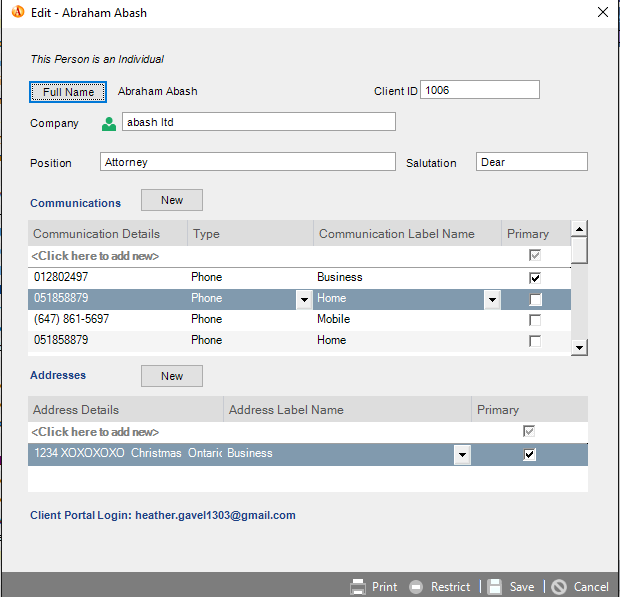 10
Say yes to the warning below: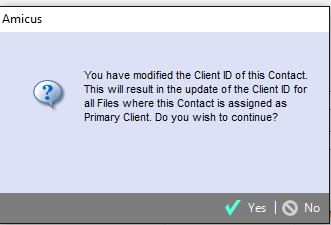 Please note that the Client ID is controlled by the Primary client. When this client Id is modified the Client ID will change on all files wherein this People record is designated a Primary client. Therefore there is no need to modify all the files associated with this contact.
Please ensure that the change you make here is also done in PClaw\Timeslips\QuickBooks as well. Consult their help or Technical Support for instructions on modifying their data.
11
Click OK
12
Go to Firm Settings – Time – Accounting and set the link back to your accounting package.
13
Log out of Amicus and back in again for the change to take effect.