Enable a file for LEDES

---
LEDES is an acronym for "Legal Electronic Data Exchange Standard." The Legal Electronic Data Exchange Standard (LEDES) is overseen by the LEDES Oversight Committee (LOC) that was lead by PricewaterhouseCoopers. LEDES is traditionally used in legal billing and is many times referred to as LEDES billing. The LOC is a non-profit international group that consists of representatives in the legal industry. This organization is in charge of maintaining these open legal standard formats for electronic billing between law firms and corporations.
The goal of LEDES and Legal Electronic Data Exchange Standard billing is to use open standards that are non-specific to any corporation.
To set up a LEDES file:
1
Open the File in Amicus
2
Select the Billing side
3
Select Admin – Accounting
4
Select Task-Based Billing
5
From the Drop down select your Project Codes
6
From the E-bill Type select the LEDES1998B template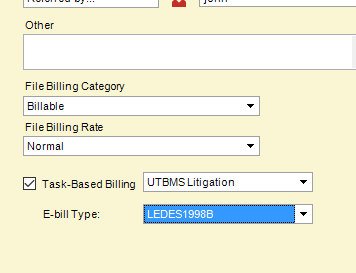 Accessing the File to upload LEDES
1
Access the LEDES file.
2
Select Bill Images from the left of the file
3
Right click on the image and choose Open E-bill as Text File
4
Upload the file to LEDES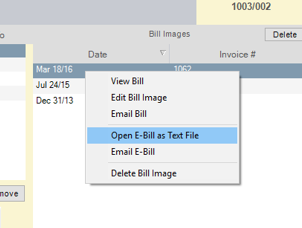 Abacus and Amicus Attorney Technical support are not responsible for uploading to LEDES text file. Please consult your documentation for uploading procedures.