Outlook security Prompt

---
This is a common Outlook issue. See more details here
Users may receive this error when accessing Outlook while linked with Amicus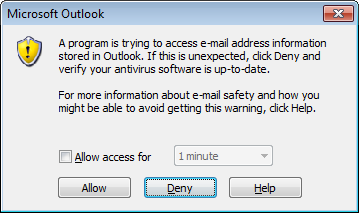 To disable this error please do the following:
1
Close Amicus and close Outlook
2
Access the Windows Task Manager and end the tasks on officeclicktorun and Outlook.exe
3
Search – Command – Commend (Administrator)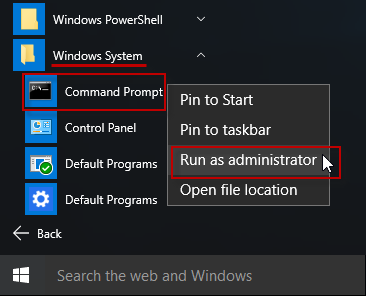 4
5
Open Outlook and navigate to Files – Options – Trust Center – Trust Center Settings – Programmatic Access and set the option to Never Warn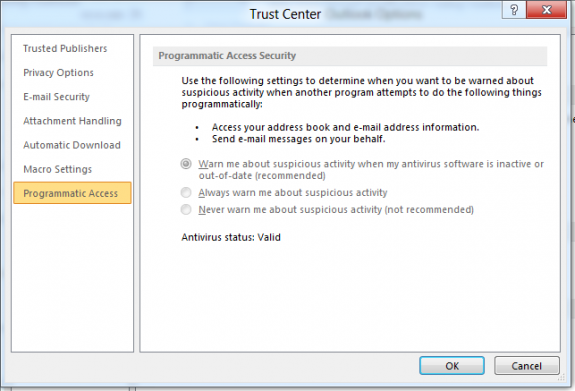 If Programmatic Access is greyed out you can follow this link
Abacus\Gavel & Gown is not responsible for enabling your Outlook programmatic access. Please ensure you have a Valid anti-virus software on your computer with up-to-date virus definitions.
6
Open Outlook and then open Amicus.
If you require further assistance please consult your IT department.