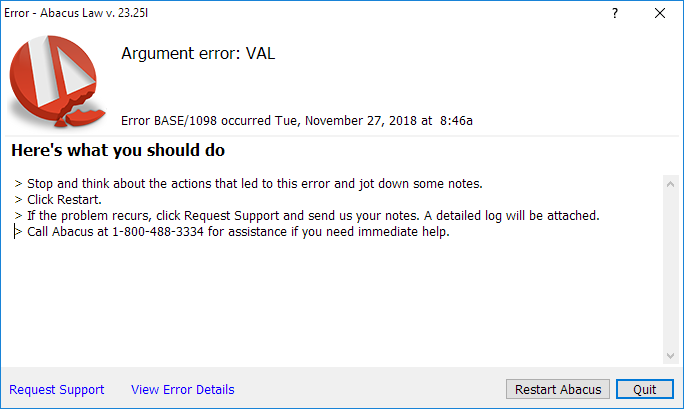 This error is generally caused by conflicting connection methods.
For Example, One user connects as Z:\Abacus\ and another user will use \\Server\Abacus
All connections to the abacus software and database should be the same. We highly recommend having all users connect through a mapped drive and have all workstations use the same letter drive.
To resolve it these steps will need to be done on each workstation.
Verify that the workstation has a mapped drive to Abacus.



Check the Abacus icon properties by right clicking on the icon and choosing Properties from the list.

Verify the Target and Start in paths match the mapped drive.





Do the same for the Accounting icon.

Repeat steps on other workstations.