Can I write a trust check before I enter the trust deposit?
This is not suggested!
If, however, you need to do this on occasion, you can navigate to File > Setup > Company Preferences(note that you will only see this option if you are logged in as an Administrator user in AbacusLaw). On the Configuration tab, check Allow Individual Trust Accounts to be OverDrawn.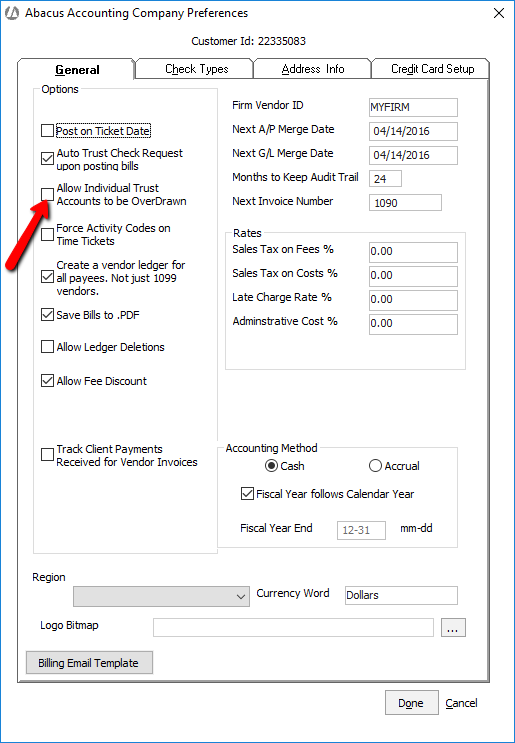 AbacusLaw allows you to do this, but remember this is AGAINST bar regulations!