INTRODUCTION:
Multiple monitor use is a common configuration used by professionals. This article will show you how to configure your APC remote desktop configuration to utilize RDC with multiple monitors. This can be used to solve the APC window is not extending to other monitors.
APPLIES TO:
APC Clients using a Windows OS who would like to use all monitors with the APC remote desktop connection.
REQUIREMENTS:
Remote Desktop Protocol (connection) 8.1 or higher
PROCEDURE:
Right-click on APC remote desktop icon located on your local desktop and select Edit.
Click on Show Options unless it's already open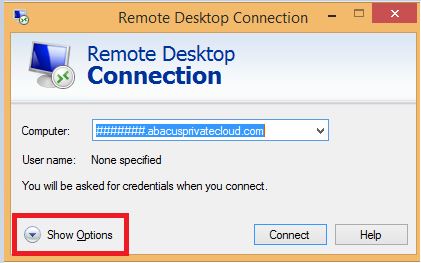 Click on Display tab and check the box for "Use all my monitors for the remote session".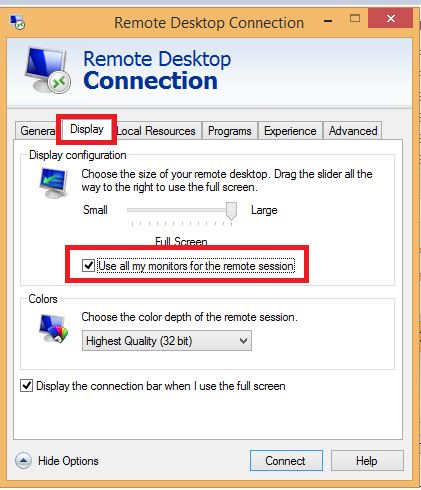 Go back to the General tab and click Save. Click Connect.