Utilizing the Invoice Status allows for an added layer of detail for easily finding invoices. OfficeTools recommends that you use each status a little differently.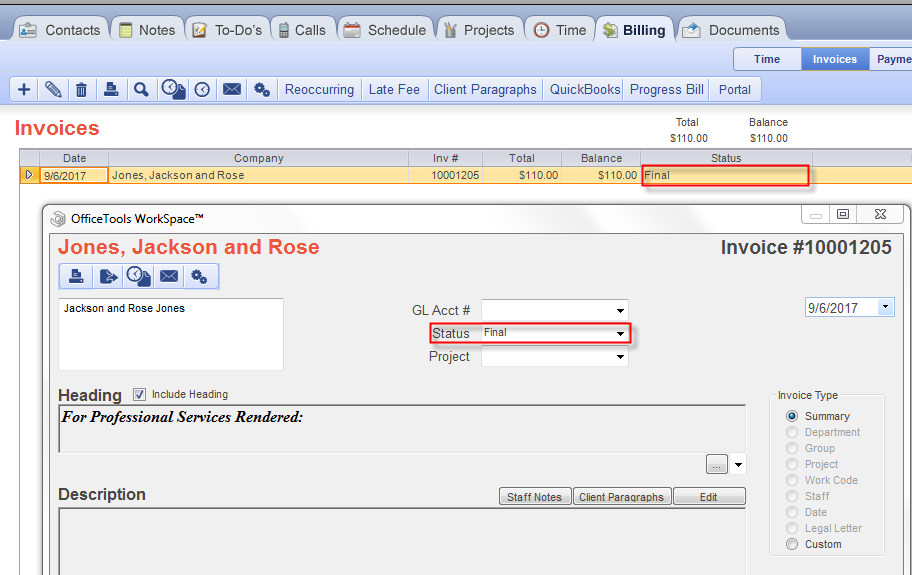 In Process Status
It is recommended that you use this status when you create an invoice but still need to add WIP or make adjustments, so on and so forth. This status should represent an invoice in its very beginning status.
Review Status
The Review status ideally should represent the invoices that have all WIP assigned to it, all amounts and adjustments made, and all of the descriptions entered into the best of the creator's knowledge. It just needs to be reviewed by a managing partner or billing manager.
Final Status
This status signifies that the invoice is ready to be sent to the client. No additional billable time or adjustments are needed and the invoice should be sent to the client.
PAYMENTS CAN ONLY BE APPLIED TO FINAL INVOICES