Below the toolbar is all of the project related details.
In the large, bright, red letters on the left is the year, and name of the selected project. Directly beneath that, again in red letters, is the Project Manager and Project Lead if applicable.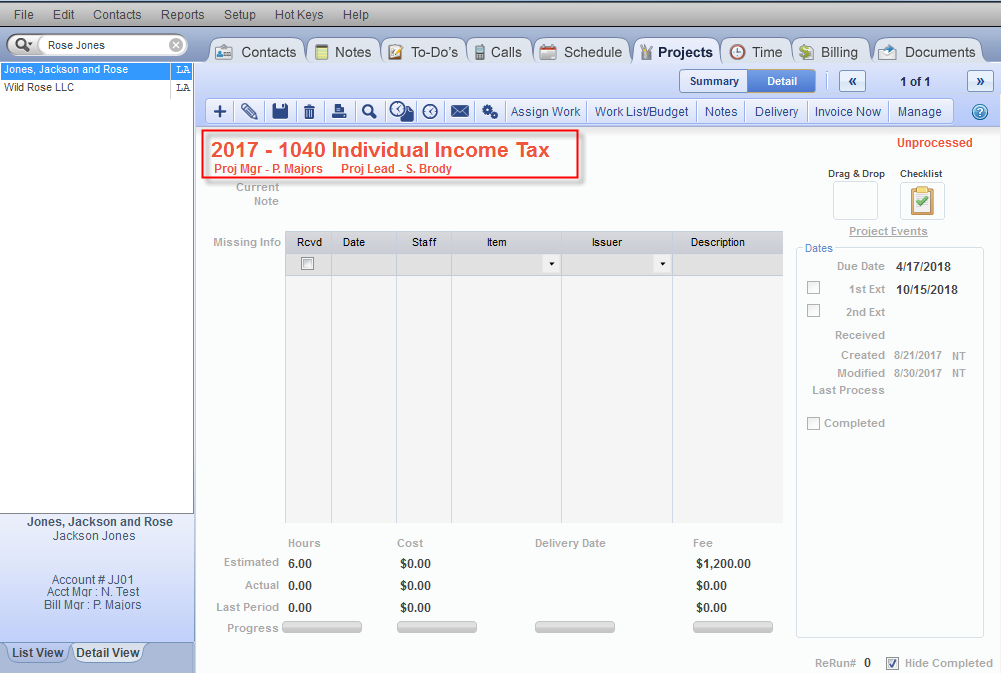 On the right-hand side, in red letters, will be the current assignment, staff member assigned, and assignment due date. This will update as you move through the workflow of this project. All projects begin in the "Unprocessed" status unless you create an initial assignment upon creating the project.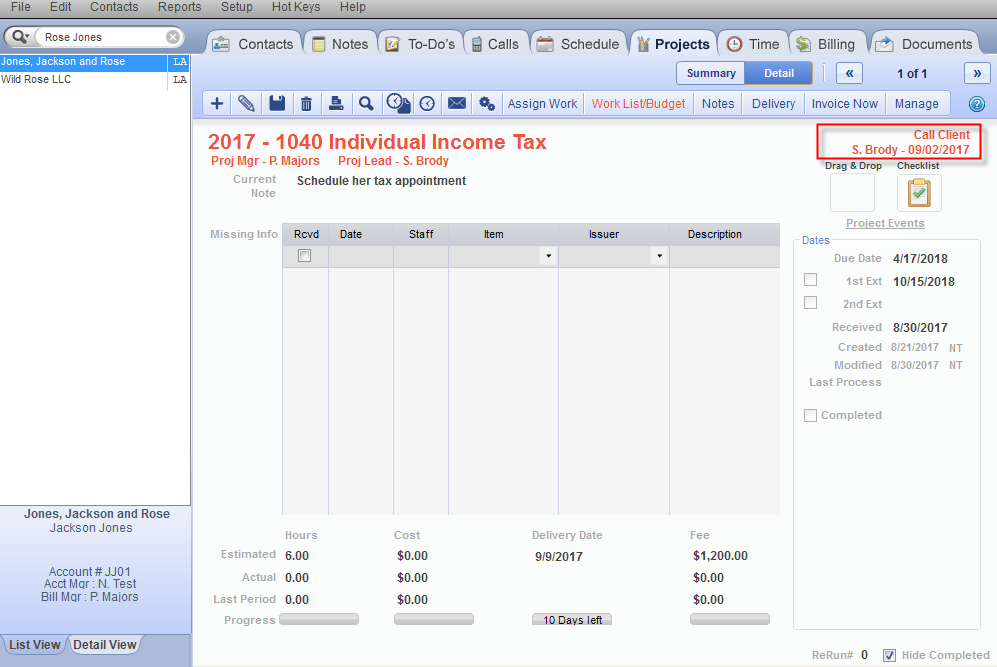 Right beneath the current assignment are your document drag and drop box. Any document can be put into this box and they will be easily accessible from the face of the project. You can add as many documents in this box, however, if there are multiple documents when you click you will be redirected to the Documents tab with those documents pre-filtered. You can access your project checklist here as well.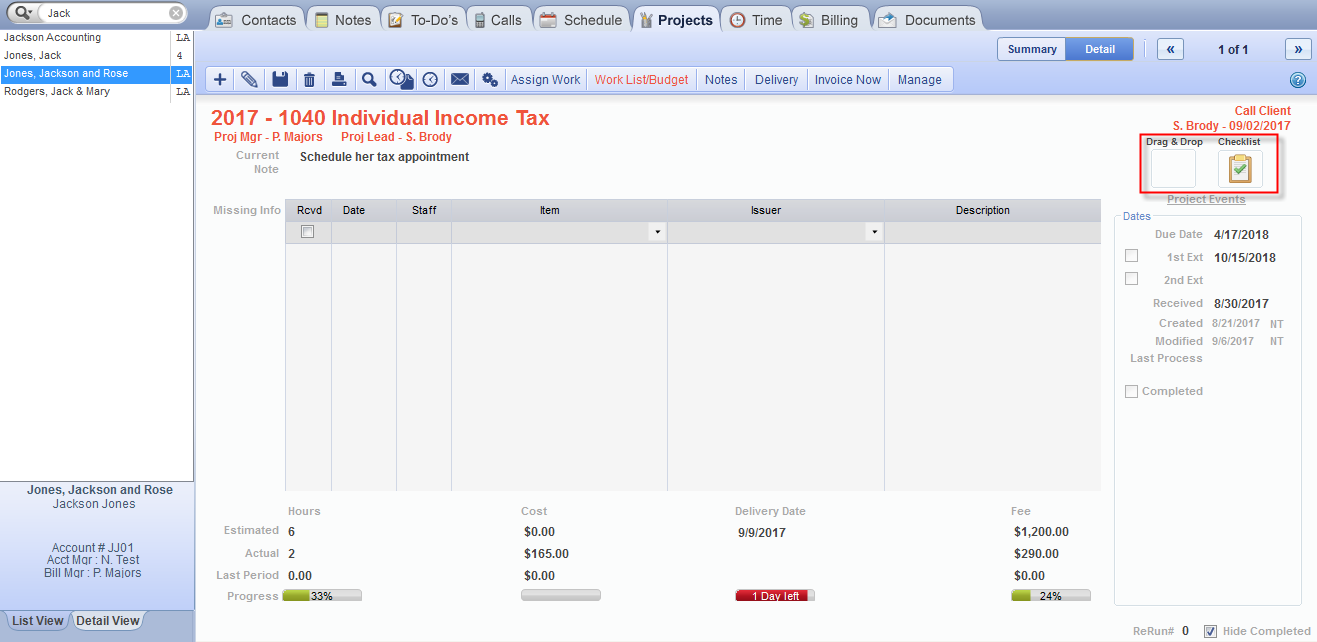 The Current Note field at the top area of the screen will show the note that has been populated for the current assignment. Thus, this will update with the current assignment.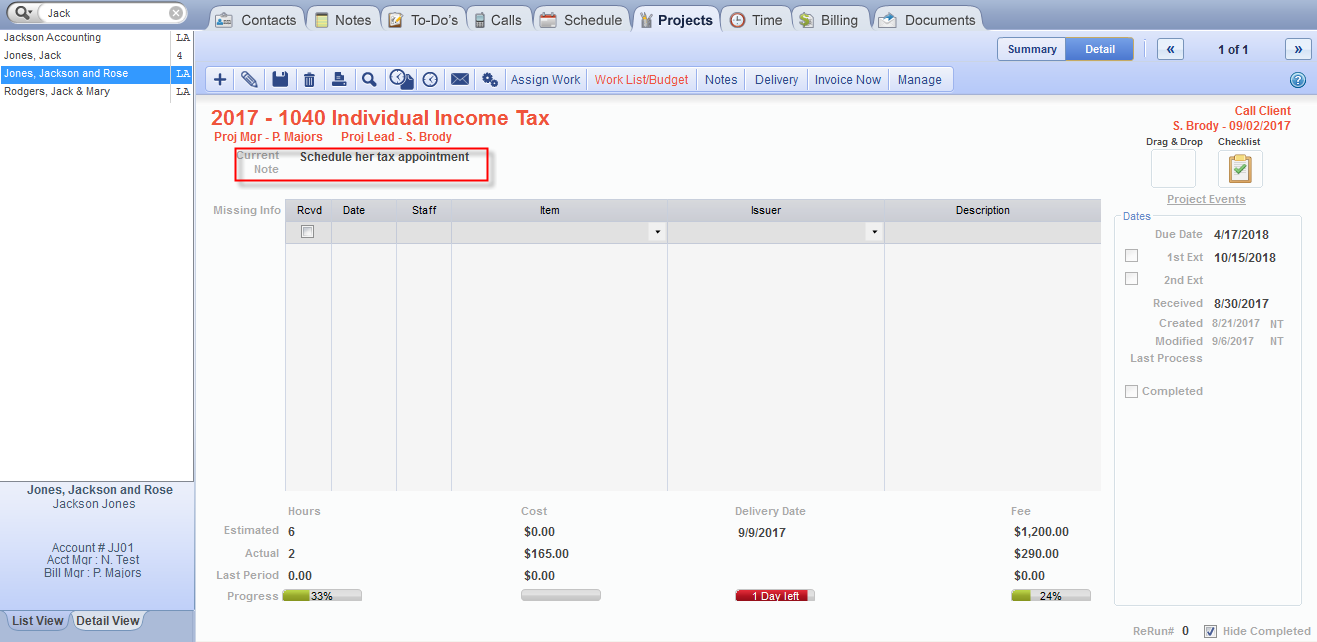 The large gray grid located in the middle of the screen is for Missing Information items. As you are working on a project if you find you are missing something from the client, you can use the items, issuers, and description fields to keep track of those items. If you click on the email button in the toolbar, you can generate an email with all of the missing info items and send that to the client. As each item is collected, you would check the box Rcvd, and the date and staff member will be tracked who received it.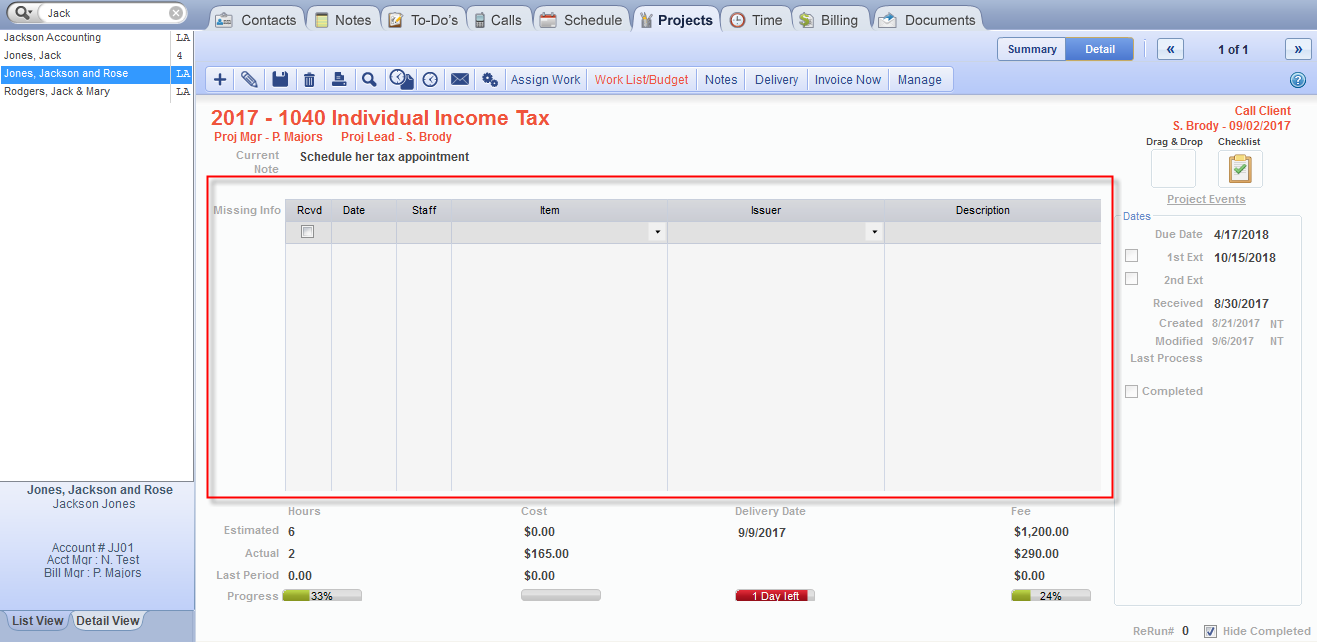 At the very bottom of the screen, there are four columns of information that signify the budget information for this project. Within each column, there are three rows. The top line is the budgeted amount, the second row is what has actually been tracked by staff, and last period row represents the actual totals from the previous project.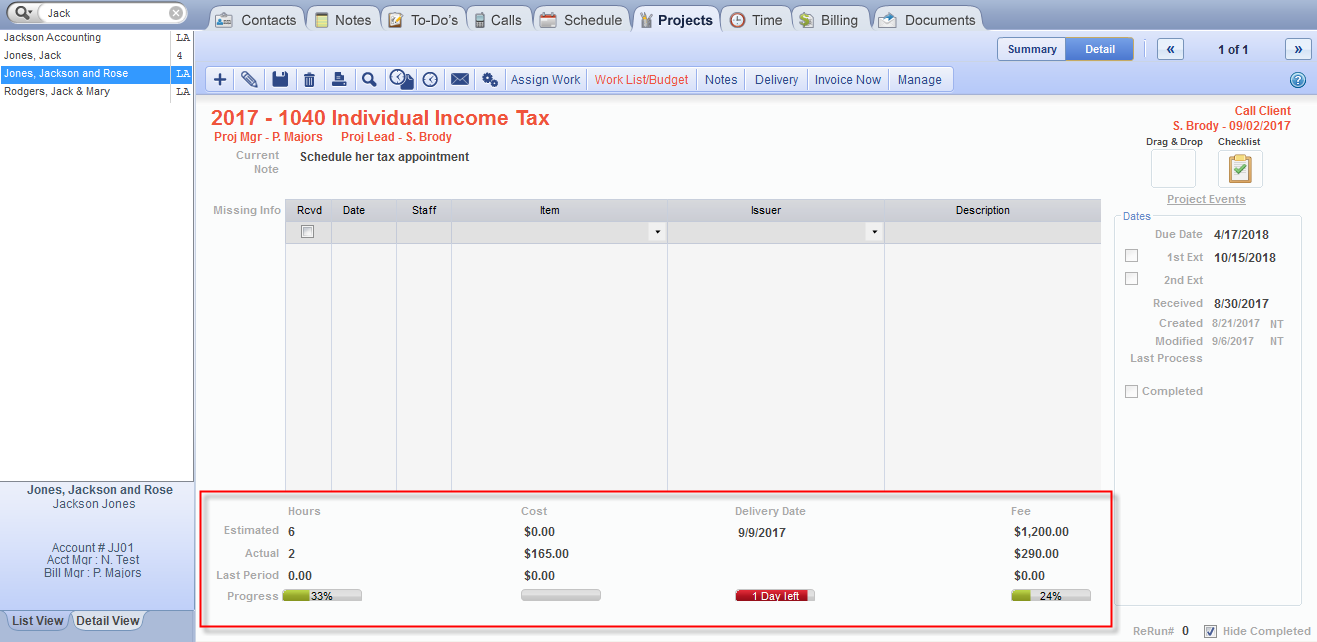 Please note: The project would have to be rolled forward in order for this information to populate. The hours columns represents the hours tracked against this project, the cost column is for staff cost to the firm (pay rate), delivery date helps track when you are getting work back to your client, and the fee column, is how much you are going to charge your client.
Lastly, on the far right-hand side are all of your Dates associated to this project including due dates and extension dates, created date, modified date, and, when applicable, completed dates. You can scroll through all projects for a specific client using the arrows in the upper right-hand section below the tabs, or switch to a list view by choosing the summary button.