Debit memos can be used to record a debit against a client's account. More specifically, they are most commonly used for bounced checks and refunding a client for an over-payment.
1. Go to the Payments view on the Billing Tab.

2. Click on the Plus (+) sign and select Create New Debit Memo.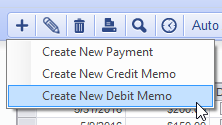 Debit memos are very simple. The fields available to you are Contact, Date, Amount, and Notes.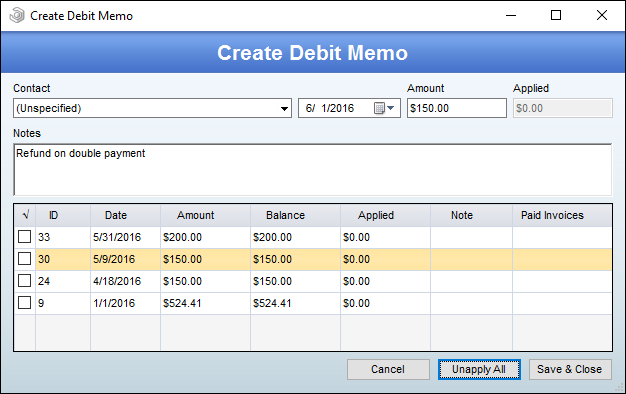 3. Apply the Debit Memo
Once you have entered the required information, apply the debit memo to a payment by clicking the checkbox for the appropriate payment.
4. Click Save & Close to finish.