Recently updated (reset) your Microsoft Exchange Password? If so, you will want to ensure Amicus Cloud has this updated Password so that it will maintain a connection with your Exchange Account.
1
Once logged into Amicus Cloud, in the upper-left-hand corner of the Amicus Cloud screen, please click on Options. You will be in My Preferences by default, please click on My Profile and you will see the following screen :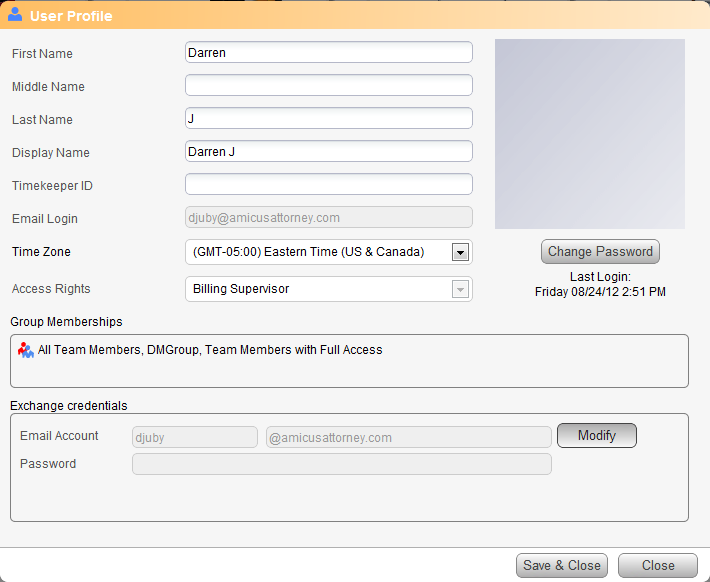 2
Locate the Exchange Credentials section at the bottom of the My Profile screen. Click on Modify :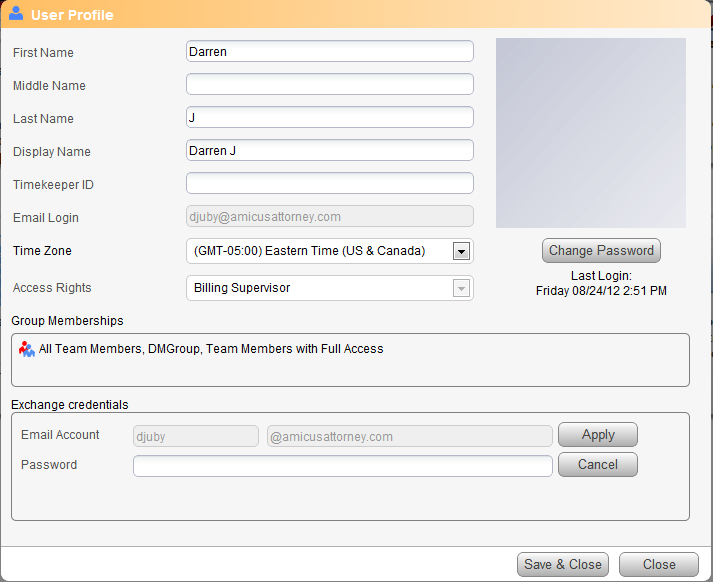 3
You will now see that the Password field has become available to input your Exchange Password. Please input your Exchange Password and click Apply.
This will update your Exchange Credentials to ensure that Amicus Cloud is storing the most up-to-date information. This will ensure that your Amicus Cloud session maintains connection with your Exchange Account.
You may want to logout and back into Amicus Cloud to ensure the updated Exchange Password has been saved correctly, and confirm connectivity with your Exchange Account.