Setting up Amicus Cloud Email on an Android device
1
Tap the Apps icon and then the Settings icon.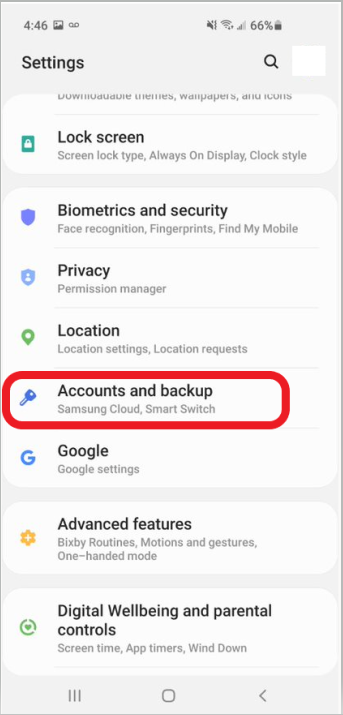 2
Tap the Accounts Tab .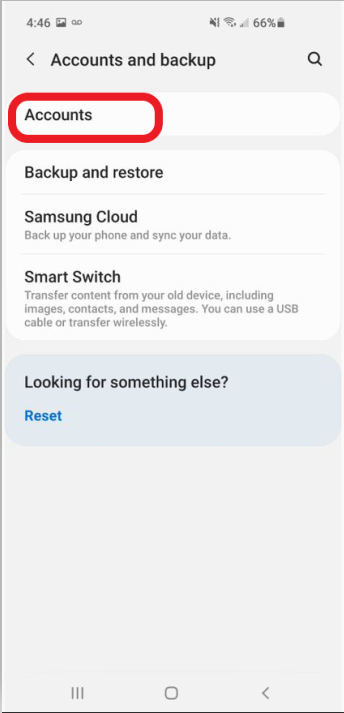 Tab Add Account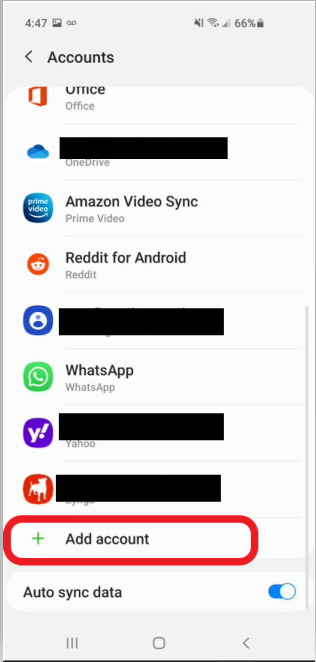 3
Select Microsoft Exchange ActiveSync.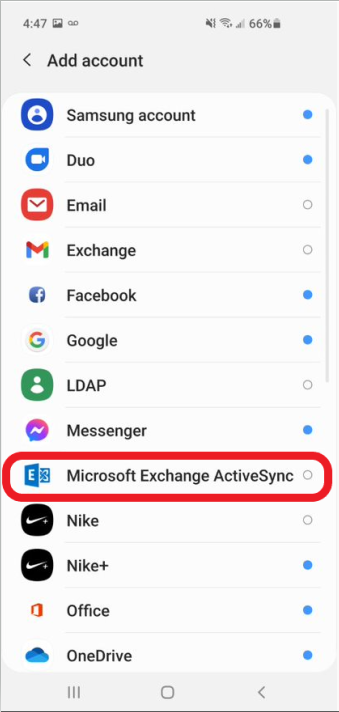 4
Enter the Email Address and Password and then click Manual Setup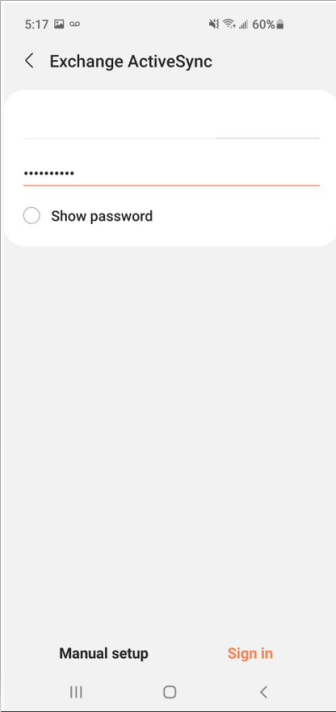 5
Enter your email address and password. Put your email address in Domain\Username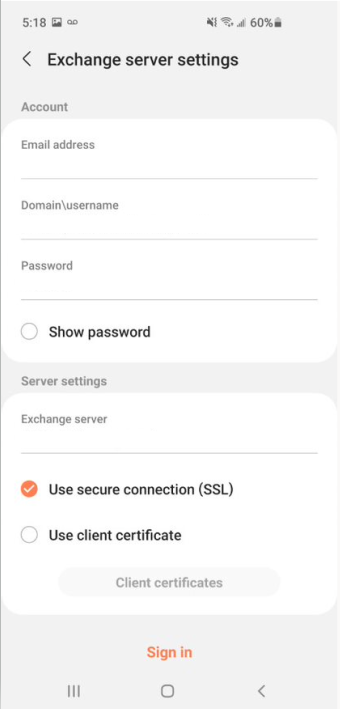 In Exchange server textbox, you will need to type in your exchange server URL that you can get from Amicus. Please go to Options (gear icon) > Firm Setup > Exchange Settings. You will see the Server Path. You only need to get the URL between https:// and /EWS.
Example: If your server URL is https://outlook.office365.com/EWS/Exchange.asmx, you will only type in office365.com in your phone when adding the Server URL.
Hit Sign In - You should now be connected to your exchange server.
Hit 7