Setting up Amicus Cloud Email on an Android device
1
Tap the Apps icon and then the Settings icon.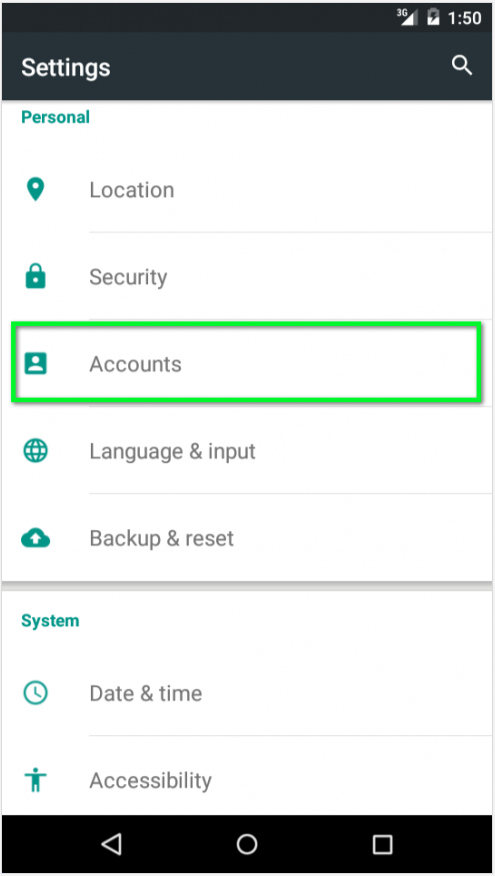 2
Tap the Accounts Tab and then Scroll down the screen and tap Add Account option.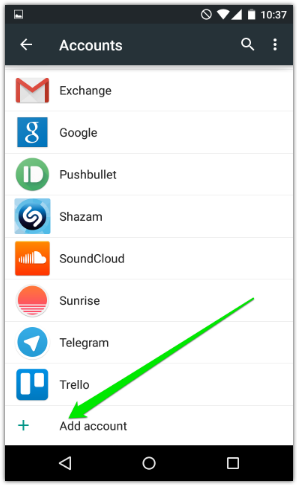 3
Add an Exchange Account or Exchange ActiveSync. and enter the Email Address and then Click Next.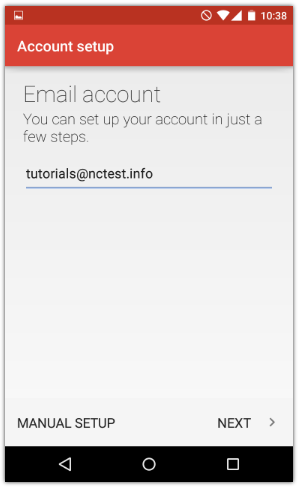 4
Please enter your Email password and then Tap Next to proceed to the next step.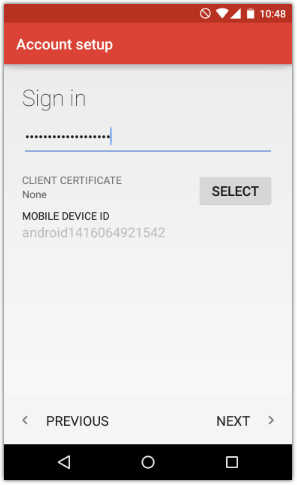 5
In some cases if it prompts for Server address and Domain\Username. Click on the Server field and enter the privateemail.com as a server address. Username will be same as email address. Leave the Domain tab blank. Then click Next.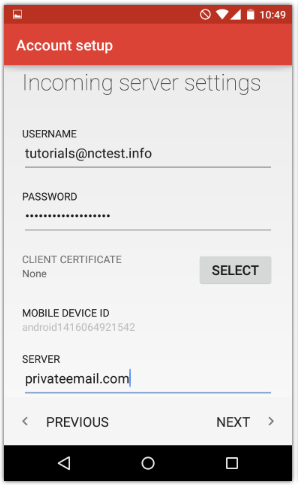 Some devices might have the settings as domain\username. On those devices, the field should have a backslash (\) before your email address. Also Server address is based on your exchange email provider.
6
Verify all the settings are correctly indicated, simply tap Next. It will prompt to accept the Remote Security Administration. Tap OK.
a. Select use secure connection (SSL)
b. Port: Should default to 443.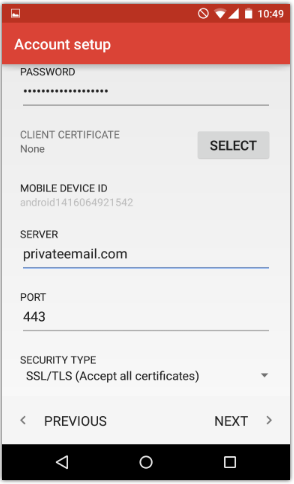 7
Click Activate on Activate device Administrator page. Your email will be successfully setup on your Android Device.