Tags: Amicus Premium
---
Background
When an Amicus Administrator modifies Security Profile changes for a Firm Member using Amicus Anywhere. Changes are not updated.
Observed
Previous Security Profile rules still in effect, even though Amicus Attorney shows that new Security Profile is assigned.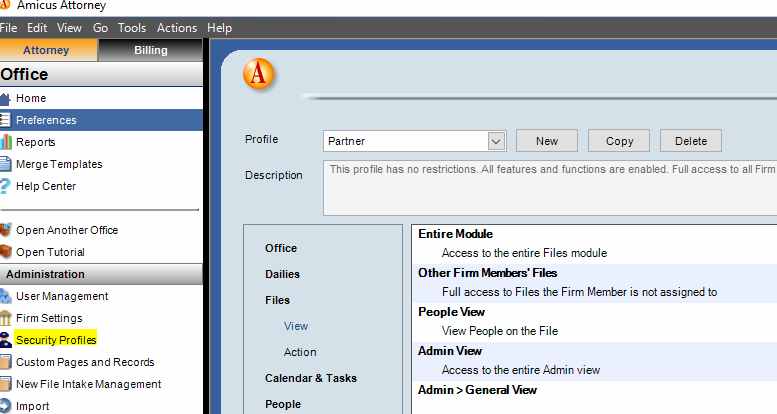 Workaround
Firm Member logs out of Amicus Attorney Desktop Edition. Firm Member must also log out of Amicus Anywhere and not just close the browser window.
Amicus Anywhere login: https://www.amicusanywhere.com/
Username: Primary email configured in User Profile settings for that Firm Member
Password: Same password used to login to the Amicus Desktop.
OR
Firm Member logs in to Desktop.
Administrator does Request Logout on Firm Member and waits about 8 minutes. (This kills both Desktop & Anywhere sessions.)
Firm Member logs in to Desktop.
The New Security Profile will now take effect.