---
Groups are a practical way to classify your contacts be it for easy access, sorting or for a specific mass mail merge.
To add a contact to a group;
1
Go to you People Module.
2
Double click on the contact you would like to add the group to.
3
Select groups from the left hand side and click on add.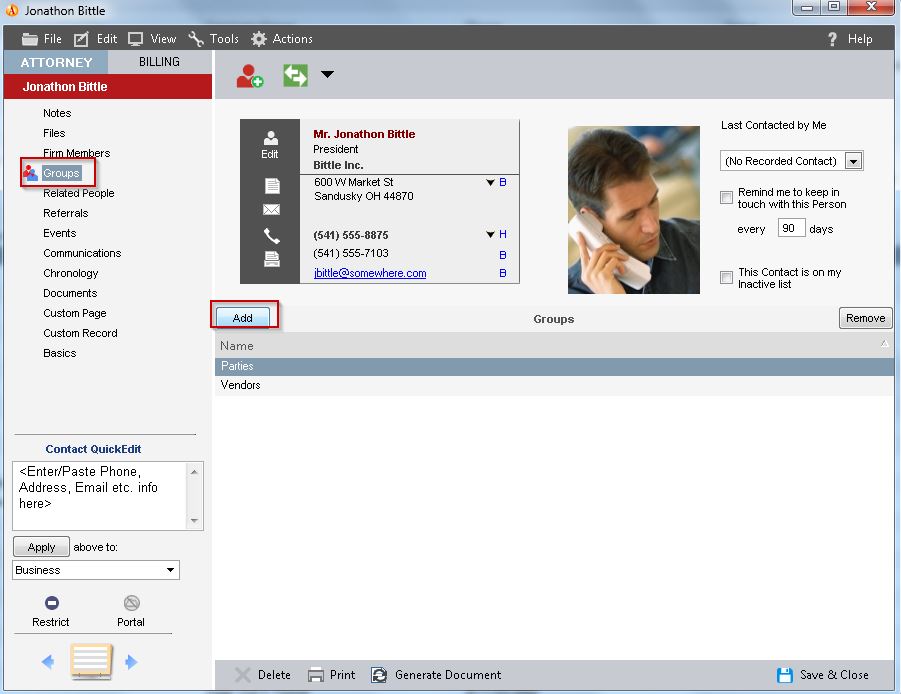 4
Select the group from list on the left and move it to the current selection box on the right using the arrow in the middle. Click ok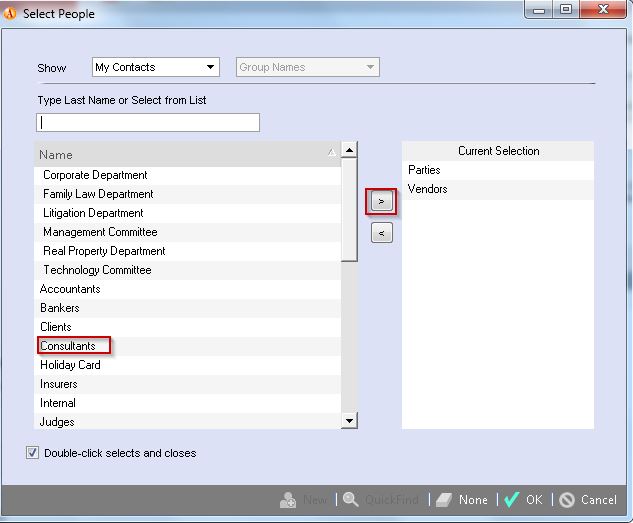 That's it
If you need to add a group that is not in the list ask your Amicus Administrator to create the group through Firm Settings – People – People Groups