Error:21 The Client ID or the Primary Client of following file is empty [ Amicus & PClaw Link]
---
Amicus File Exchange Error will be seen on AmicusPEPClaw.log.
"Error 21: The Client ID or the Primary Client of following file is empty","ShortFileName: ShortFileName"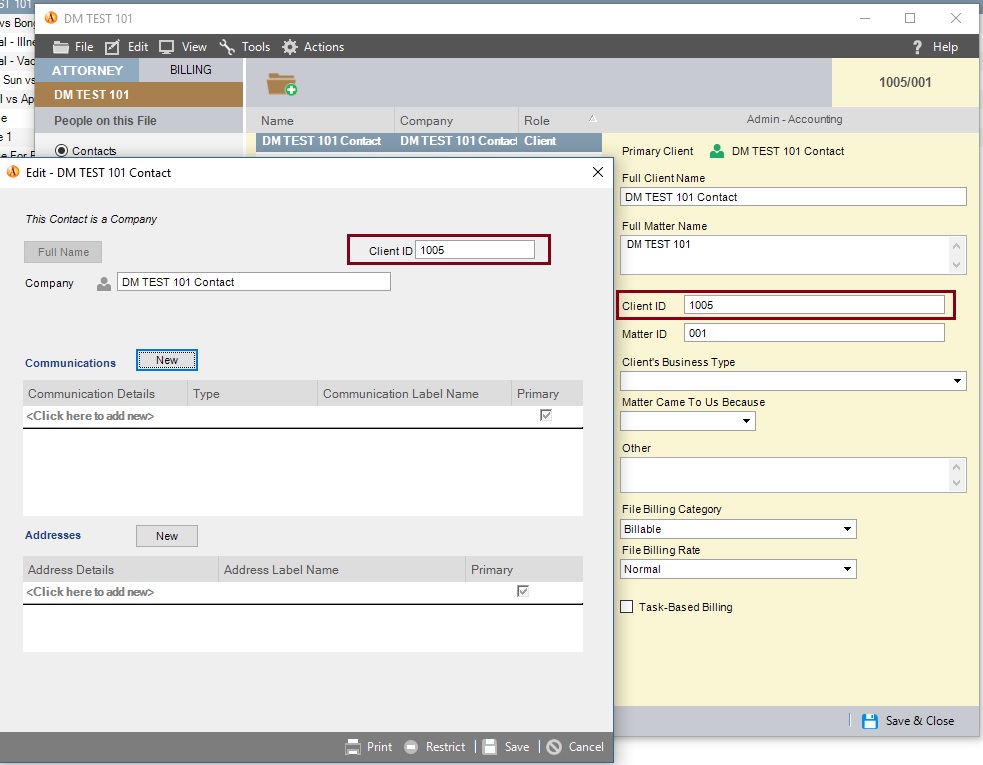 Fix:
Open the file in Amicus

Go to the Accounting brad and select the Primary Client.

Select People to edit the people contact record

Ensure the Client id here is the same as the clientID on the file.
To Learn about the Amicus Premium integration with PClaw visit https://www.amicusattorney.com/technical-resource-guide