---
Issue: New user cannot post time to QuickBooks. Occurs when using QuickBooks classes.
Solution:If they are using Classes (and not timekeepers) they will have to add the following into Amicus User management for the Effected user(s)
1
In user Management open the user's profile by double clicking to open it
2
Select Security Attributes on the left
3
Open QuickBooks
4
Go to the Employee Center.
5
Copy the User\employee name
6
Paste in in the Firm Office Location exactly as it is in QuickBooks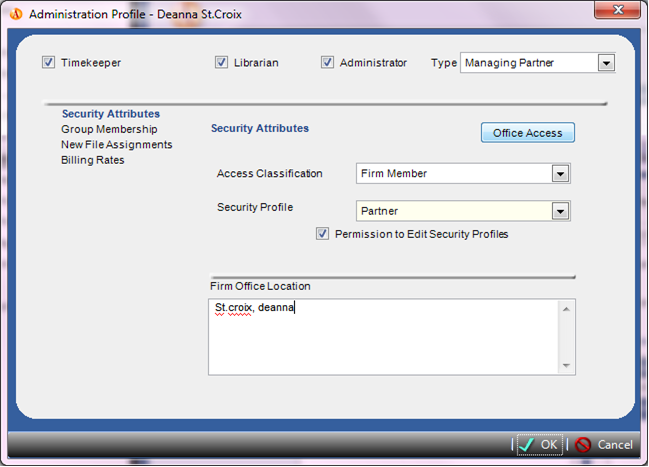 7
Have the user log out of Amicus and back in again.
8
Test posting time