Only the Amicus Cloud Administrator can take the steps shown bellow
If the firm is using Amicus Cloud for their exchange account, this will also change the user's exchange password.
1
To change another user's password open the Amicus Cloud options menu

2
Select User Management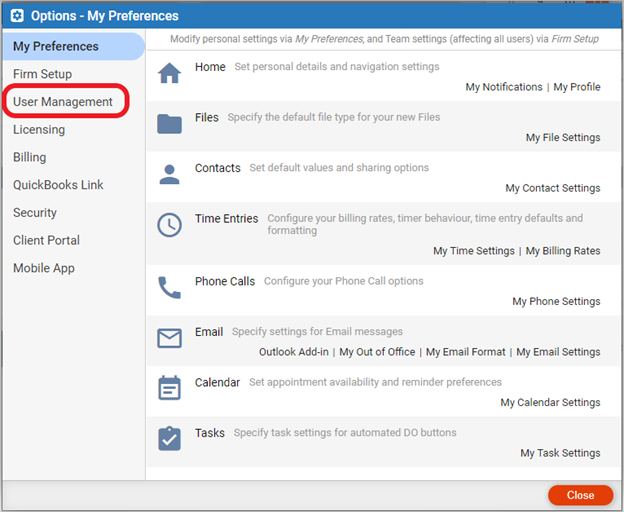 3
Select the User's name whose password you wish to change.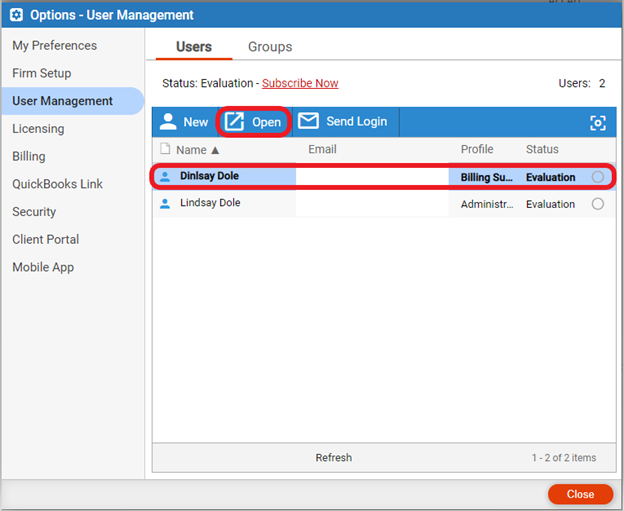 4
Select the Security\Password button.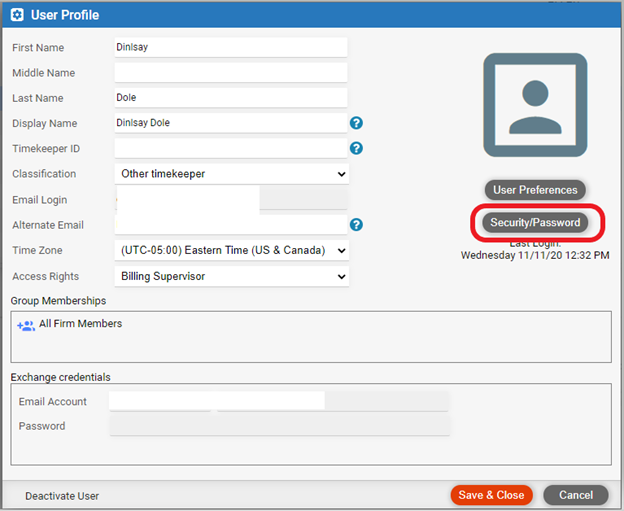 5
Click Modify.
6
Type the new Password you would like to save in the New Password Box and Confirm the password again and then press Save.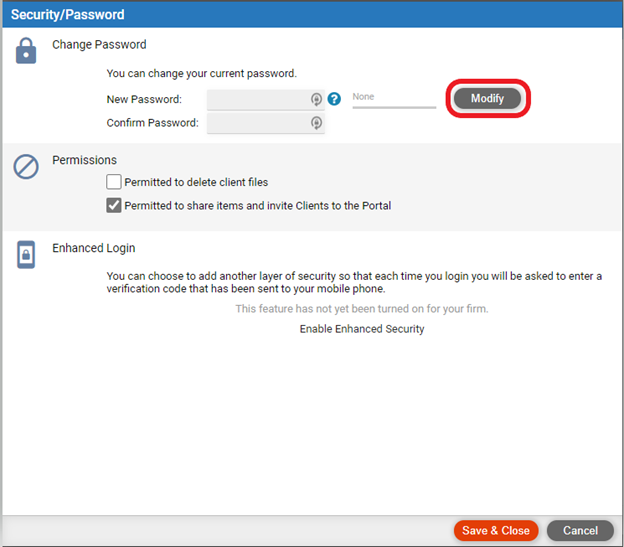 The user's password is now changed.