Adding a new user in Amicus Online
---
Only the Amicus Cloud Administrator can take the steps shown below
1
To change another user's password open the Amicus Online options menu.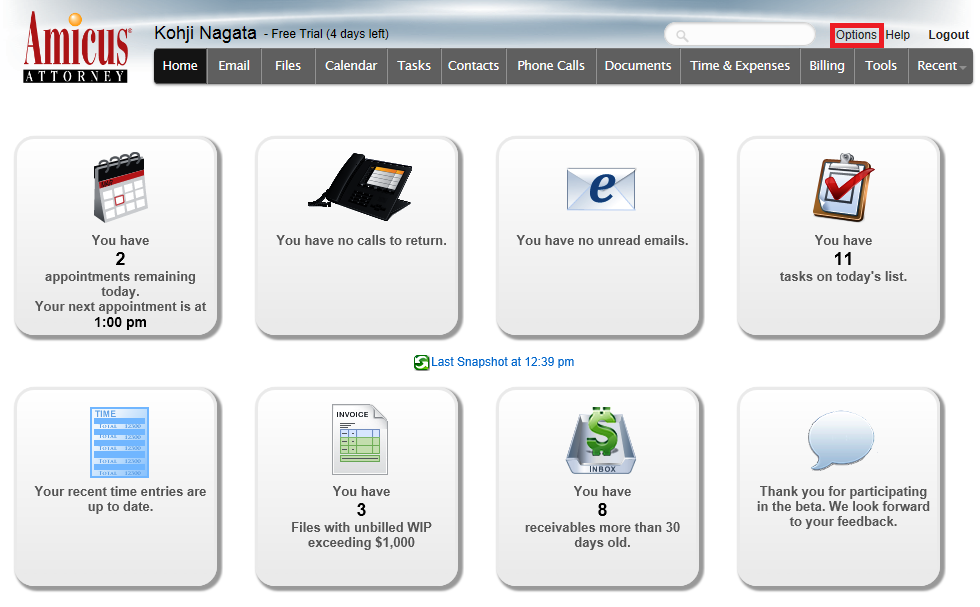 2
Then click the User Management menu.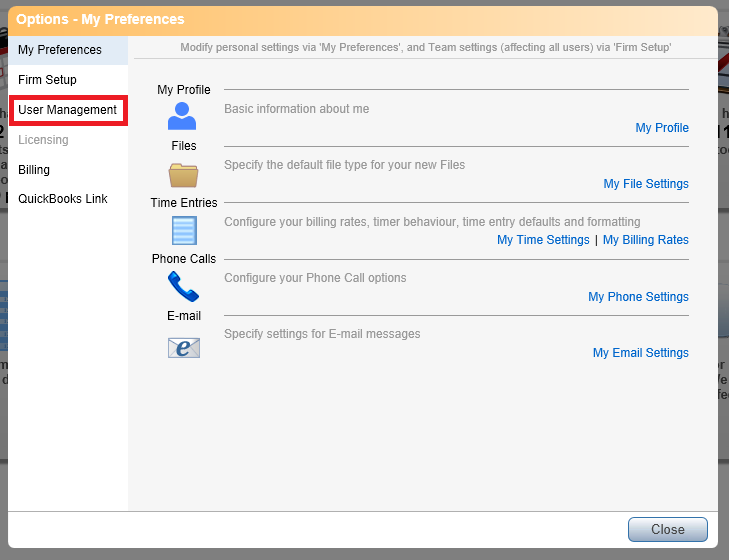 3
From there click the add user button.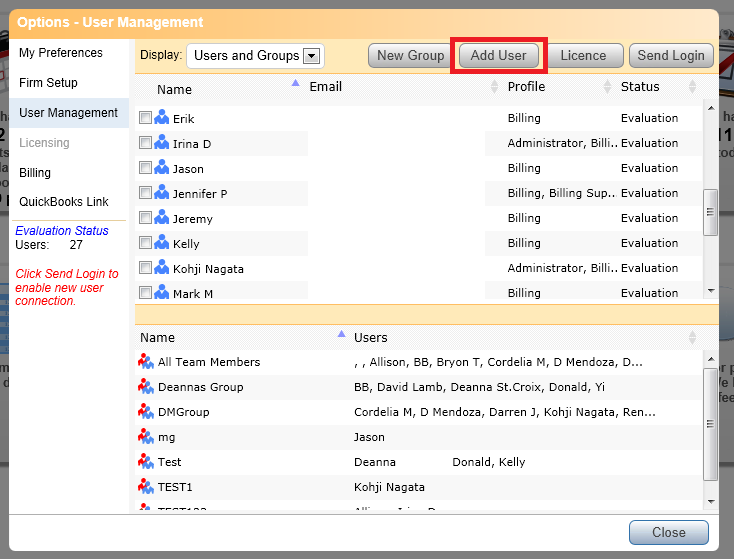 4
Fill in the new user form. Only starred fileds are required.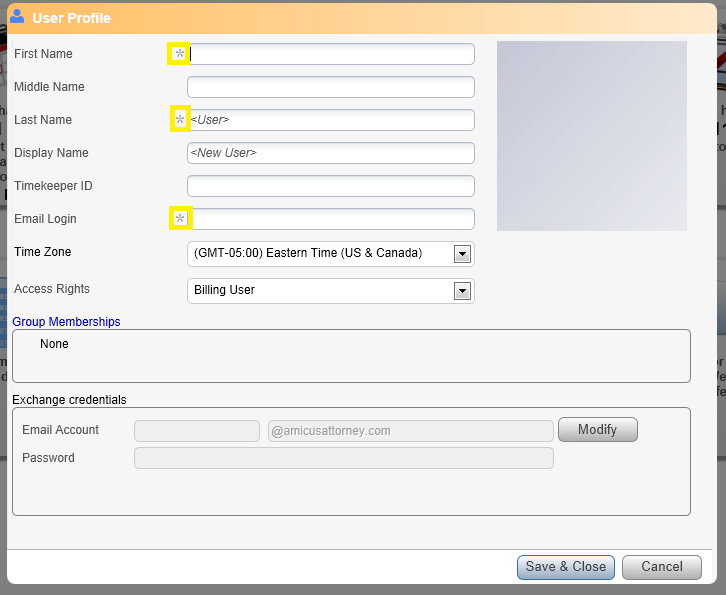 5
Find the newly added user on the list and click the send invite link.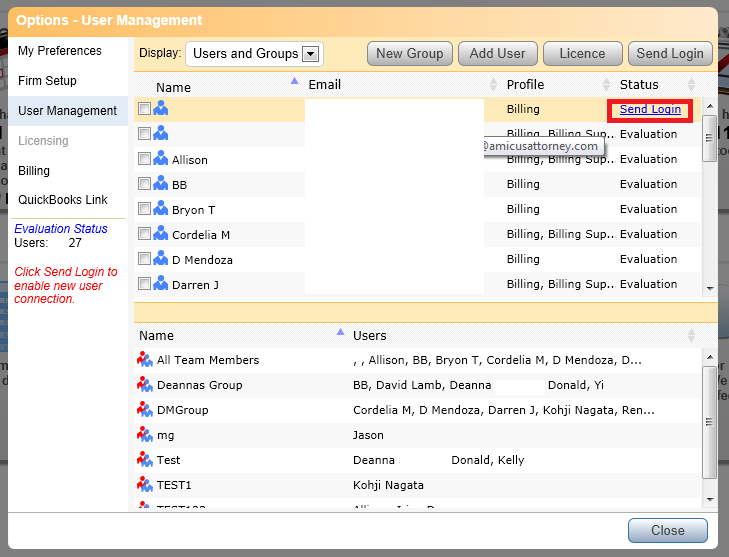 6
The user will then get an email with directions on setting their account up in Amicus Online.