Introduction:
This article reviews how to add a user in Amicus Online.
Applies To:
Customers using AmicusOnline.
Requirements:
Only the Amicus Cloud Administrator can take the steps shown below
Procedure:
To change another user's password open the Amicus Online options menu.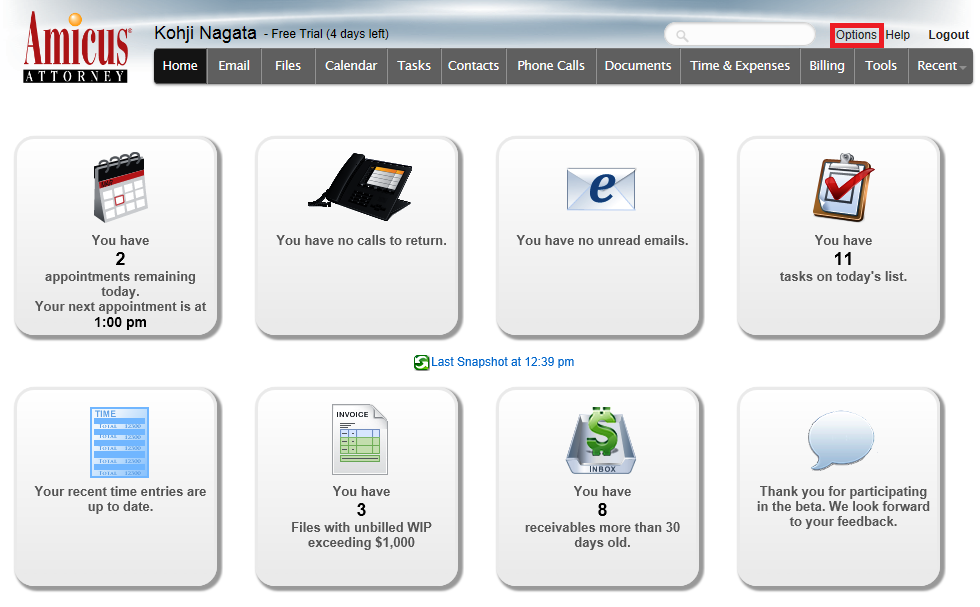 Then click the User Management menu.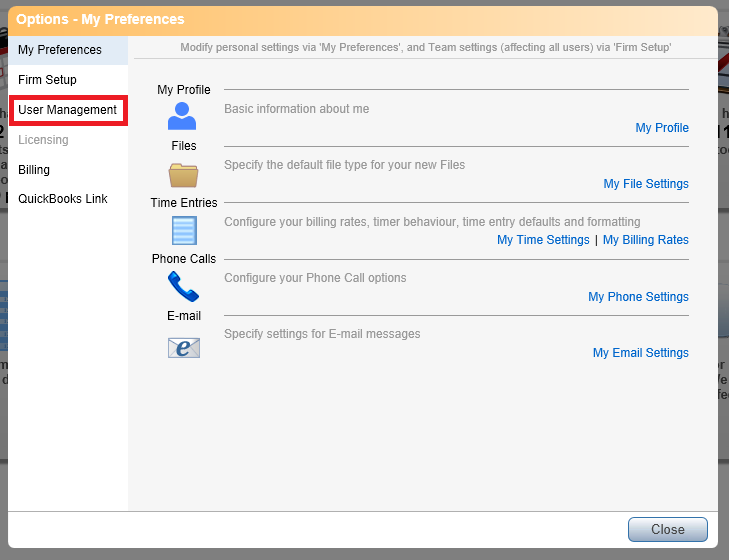 3
From there click the Add user button.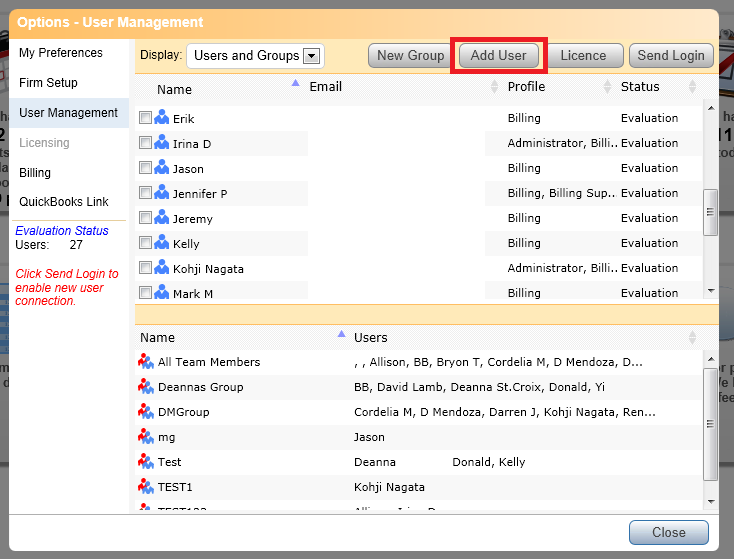 4
Fill in the new user form. Only starred fileds are required.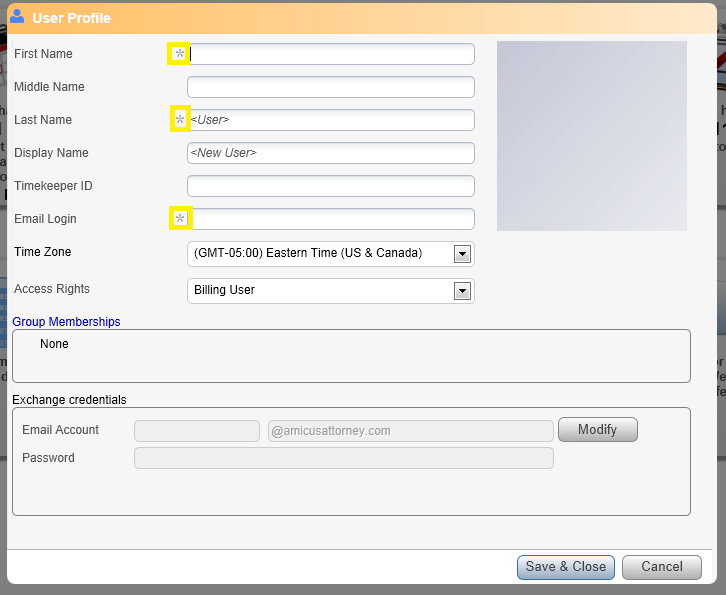 Find the newly added user on the list and click the send invite link.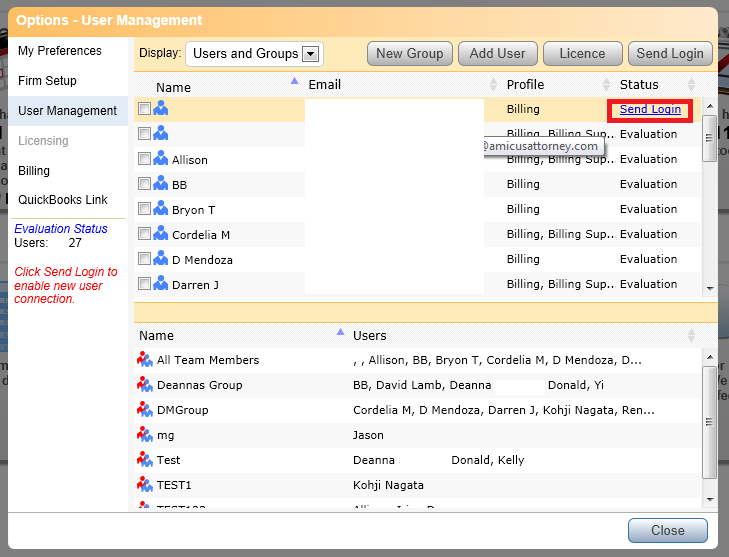 The user will then get an email with directions on setting their account up in Amicus Online.