---
Restricting contacts to synchronize with outlook\Exchange\Phones
By default Amicus synchronizes all contacts in My Contacts (people) or with specific groups. In order to synchronize ONLY the specific groups you wish to synchronize with you will need to assign the people\contacts to groups.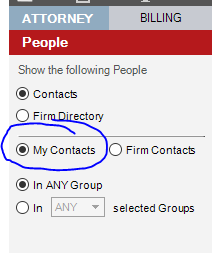 Amicus will give you the option to choose which groups you wish to synchronize with (see below). In my case I am choosing to synchronize only with Client and Consultants.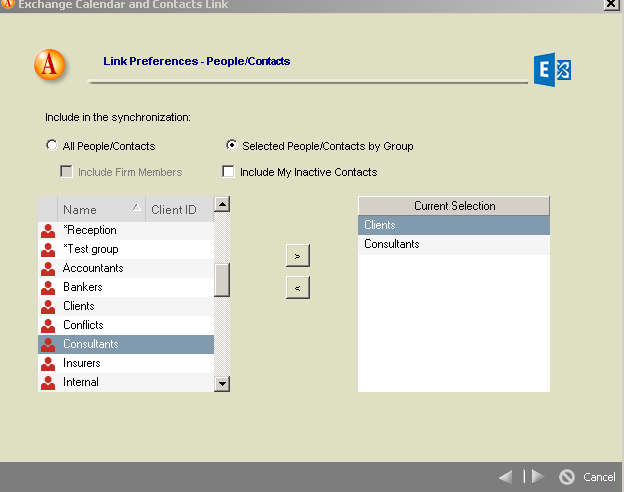 To Synchronize with Groups you will need to ensure that you have added contacts to groups first.
1
To set up groups access the People module.
2
Highlight the People\Contacts you wish to assign to groups.
3
Right click and choose Change Group Membership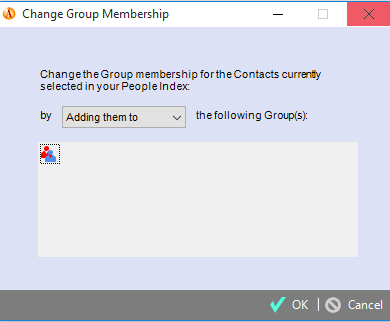 4
Select the Blue people icon and select the Group(s) to add the contacts to.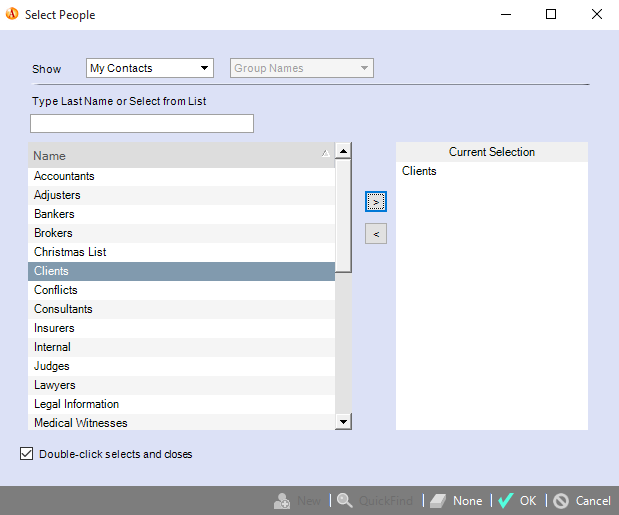 These groups will be the ones that will synchronize to Outlook\Exchange.
You can also make contacts Inactive and set your Synchronization preferences to exclude Inactive contacts.
Steps To Make Contacts Inactive
1
Choose the contacts you wish to make inactive by highlighting\selecting them
2
Right click and select Add To Inactive List.
These contacts will stall be available in your contact list and making them Inactive will not impact anything.
3
The next step in to access Preferences – Links – Contacts and Calendar – Configure – Step 2 and do not select the Include My Inactive Contacts.
<~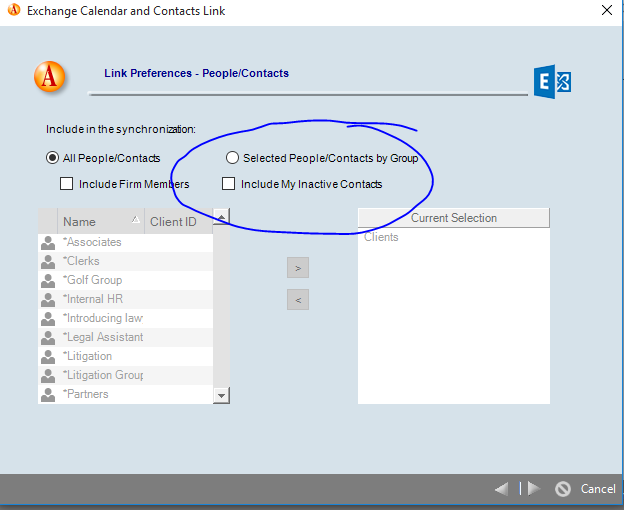 ~>
That's it!